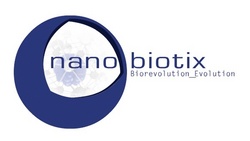 The nanoXray platform allows for the controlled generation of physical reactions in targeted cells when triggered by the application of an external energy source — a standard X-ray. This may have significant ramifications for cancer therapy in the not-too-distant future
PARIS (PRWEB) September 22, 2008
More specifically, the patent protects "composite particles that can generate free radicals or heat when excited by X-rays, and to the uses thereof in health, particularly human. The inventive particles comprise an inorganic-based, and optionally organic-based, nucleus and can be activated in vivo, in order to label or alter cells, tissues or organs. (The patent protection) also relates to methods for the production of said particles, and to pharmaceutical or diagnostic compositions containing same."
"We are extremely pleased that our platform technology, nanoXray, is now patent-protected throughout the European Union. We are hopeful that we will soon receive similar patent protection in the United States as well," said Laurent Lévy, Ph.D., President and CEO of Nanobiotix and Co-President of the French Technology Platform on Nanomedicine (FTPN). "NanoXray is designed to allow the precise destruction of cancer cells via the controlled application of an outside-the-body energy source—a standard X-ray. Of course, protecting this intellectual property is key to long-term commercial success."
"The nanoXray platform allows for the controlled generation of physical reactions in targeted cells when triggered by the application of an external energy source — a standard X-ray. This may have significant ramifications for cancer therapy in the not-too-distant future," added Paras N. Prasad, Ph.D., one of the world's leading authorities on nanotechnology, who is a co-founder of Nanobiotix and Executive Director of the Institute for Lasers, Photonics and Biophotonics at SUNY (Buffalo).
ABOUT NANOBIOTIX
Nanobiotix is an emerging nanomedicine company combining dramatic advances in nanotechnology and molecular biology to develop nanoXray™— a technology platform that is expected to be turned 'on' and 'off' outside the body to selectively treat a variety of cancers safely and noninvasively. Use of nanoXray is intended to resolve radiation therapy's biggest drawback: destruction of healthy tissue and its subsequent deleterious side effects when a high dose of Xray is necessary. The core of a nanoXray nanoparticle is an inactive and inert substance—not a drug—that can be activated to locally (intratumor) increase the dose of Xray, which is then expected to lead to higher efficiency. After nanoXray nanoparticles accumulate in the target tissues, a standard X-ray is applied that is intended to generate a local therapeutic effect, designed to destroy only the targeted tumor cells. This mechanism suggests total control of the intended therapeutic effect.