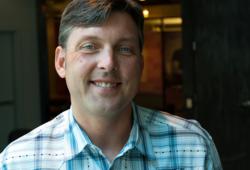 Chicago, Il (PRWEB) July 10, 2012
Euro RSCG Chicago has bolstered its strategic team with the addition of Mike Czuba as Senior Vice President and Group Strategy Director, further sharpening the agency's leadership and direction.
Czuba recently joined Euro RSCG Chicago in the newly created role. He brings to the agency a wealth of account planning and market research working on some of the world's most famous domestic and international brands, including Kraft/Nabisco, Miller Lite and Jim Beam.
"Mike has that rare combination of brilliance and humanity," said James Lou, Executive Vice President and Chief Strategy Officer of Euro RSCG Chicago. "I know he will be an exceptional leader and a great mentor for our growing agency."
Before arriving at Euro, Czuba was Vice President and Strategic Planning Director at Draftfcb, Vice President and Director of Account Planning at MARC USA and Senior Vice President and Planning Director at BBDO. Prior to that, he was Partner and Group Planning Director at J. Walter Thompson. Czuba earned a bachelor's degree from the University of Illinois at Chicago.
In addition to strategy, Czuba also is passionate about music. For the past 20 years, he has been the lead singer and lead guitarist in a punk band called The Steves.
About Euro RSCG Chicago
Euro RSCG Chicago is a leading integrated marketing communications agency serving clients including Cracker Barrel, Reynolds, Hefty, Sears Holdings Corporation, PlayStation, Citigroup, EFFEN® Vodka and Sauza® Tequila. Euro RSCG Chicago is part of the Euro RSCG Worldwide network, which is made up of 233 offices located in 75 countries throughout Europe, North America, Latin America and Asia-Pacific. The network, named to Advertising Age's 2010 A-List and deemed Campaign's 2009 Network of the Year, provides advertising, marketing services, interactive/social media and corporate communications solutions to global, regional and local clients. Euro RSCG Worldwide is the largest unit of Havas Worldwide, a world leader in communications (Euronext Paris SA: HAV.PA).