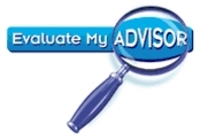 Over the normal course of a relationship, it is possible to pay over $250,000 in fees to your investment advisor
Galveston, TX (PRWEB) July 7, 2009
EvaluateMyAdvisor.com (EMA), an online destination that helps investors evaluate if their investment advisor is adding, or subtracting, value to their portfolio, today announced its U.S. launch.
Founded by veteran financial market professional Norman Pappous, EvaluateMyAdvisor.com was formed to do one thing: shine a bright light on the performance of investment advisors to make sure they're earning their fees.
Fiduciaries, individual investors, as well as 401K account holders will benefit from EMA's comprehensive report. EMA is the first website to offer average investors a "Returns Based Style Analysis" - something normally found only in institutional investment firms or wealth management firms for the ultra-wealthy. EMA goes beyond simplistic portfolio returns by performing additional analysis on how much risk the investor took to obtain their returns, and provides a written report with easy-to-understand graphs and explanations -a sample report can be found on the website.
"Over the normal course of a relationship, it is possible to pay over $250,000 in fees to your investment advisor," said Norman Pappous, CEO, EvaluateMyAdvisor.com. "Given the fact that your quality of life is at stake, it is critical that your advisor is more skilled at portfolio management than sales techniques. We give you information that helps answer the question: Is my investment advisor adding value to my portfolio or not? The average investor will not find an analysis like ours anywhere else."
EMA:

Compares the client's portfolio returns to the returns of the 'Asset Allocation Model' that the investment advisor created for that client. Normally returns are compared to a major stock index - an inaccurate, yet common, benchmarking methodology.
Measures the risk the portfolio actually took so the investor can look at accurate risk/return characteristics. It is these characteristics that shed light on the investment advisor's skill level.
Produces a report that typically only investment companies produce to evaluate their investment managers. This report communicates clearly how the portfolio has been performing on a risk-adjusted basis. All levels of investor will gain invaluable information from this report - helping them decide if their investment advisor's recommendations are adding or subtracting to their portfolio's returns.
How it Works
A report from EvaluateMyAdvisor.com will compare the risks/returns of the client's portfolio to the risk/returns of their "Asset Allocation Model" - an individual and unique benchmark that every investor has.
The report costs $500 - less than what many people pay their Financial Advisor per month! Investors must have at least 37 consecutive months of data, but EMA believes it wise that investors input enough data to cover the entire history with their current Financial Advisor.
Investors will need some of their portfolio's data and the relevant dates. Client's investment advisors have the required data at their fingertips so EMA strongly suggests that investors ask their Financial Advisor to input all the data. However, if investors want to input this data themselves, their Financial Advisor can easily produce a report that produces the required numbers and dates.
After the data has been input on the EMA website, EMA produces the report which will be bound and sent via UPS.
About Norman Pappous
With over 15 years of experience, Norman Pappous started out in the futures brokerage industry in Chicago; later landing with ABN Amro in London. Norman returned to the USA for a stint managing specialty mutual funds then moved back to London to work for Close Bros. Merchant Bank - analyzing and creating structured products. Since then he has consulted to hedge funds on option strategy, run his own proprietary book, and worked on the retail side for UBS and Merrill Lynch. Norman has a Master's in Financial Markets from the Illinois Institute of Technology and a BS degree in Commerce from DePaul University in Chicago. In May 2009, Norman received the Leading Edge Advisor Award from Structured Products Association of America. He founded EvaluateMyAdvisor.com after being surprised at the amount of sales training and the lack of portfolio management training and investment knowledge he found in the retail investment sector among Financial Advisors. Norman wants to help regular investors make sure they are getting value for the fees they are charged.
Contact Information:
For more information, please visit EvaluateMyAdvisor.com or phone (925) 779-9115.
EvaluateMyAdvisor.com is a trademark of Investment Performance Evaluations LLC.
###