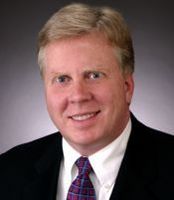 A healthy body begins with a healthy mouth.
Evanston, IL (Vocus) October 1, 2010
Cerec AC powered by Bluecam is a new advancement for Sirona setting the standard as the leader for dental CAD/CAM technology. Dr. Daniel K. Marinic, an Evanston dentist, became one of the first cosmetic dental offices to incorporate the Cerec AC milling unit into his office. The Cerec AC allows Dr. Marinic to provide the most advanced technology with great care to his patients. The dental field continues to push for these advancements in digital imaging and CAD/CAM technologies.
In 1994, Dr. Marinic began his training and use of the 2nd generation Cerec 2 unit in his Evanston dental office. The Cerec technology was incorporated into his Evanston dental office to provide his patients with the safest and most accurate dental crown milling equipment at that time. When the newest Cerec AC technology became available, Dr. Marinic began his intensive training and quest to upgrade in order to provide his patients with same day, all ceramic crowns, bridges, inlays and onlays.
In his Evanston Dental office, Dr. Marinic practices with the mission statement that "A healthy body begins with a healthy mouth." The Cerec AC allows Dr. Marinic to remove any areas of decay which can cause gum disease and lead to cardiac disease, and in the same visit deliver a metal-free, beautiful all ceramic crown. The patient is not only happy with the great looking smile but also is healthier all around. The Cerec AC training is an addition to Dr. Marinic's 1200 hours of continued education. He is able to utilize the newest technology to put into practice all of his training.
"The Cerec AC is very precise." Dr. Marinic said. "In most dental offices conventional crown and bridge can be two to three visits. The Cerec AC provides a more esthetic, predictable, and accurate result. The Cerec AC system generates a three dimensional model of the patient's teeth with the advanced Bluecam on a computer screen. From this image, the bite is evaluated and the crown is designed virtually and milled in office. With the upgrade the precision is improved and the results are incredible."
For over 23 years, Dr. Marinic has been in private practice in Evanston, IL and has been on the leading edge of technology and training. He has focused his practice on cosmetic, advanced restorative, and implant dentistry. Over the years, he has integrated technology into his practice to allow him to treat his patients using metal-free dentistry. Cerec AC provides the advanced technology while reducing the number of patient visits and providing a beautiful all ceramic restoration.
For more information, please contact our office at (847) 475-8700. You can also visit our website http://www.evanstondentist.com.
###