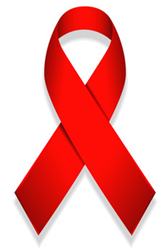 Evening Under the Stars is always one of the most well attended events the social season.
Palm Springs, CA (PRWEB) April 30, 2014
Brad Schmett, Broker Associate with Luxury Homes by Keller Williams today announced that the upcoming Evening Under the Stars Gala celebrating some of the most famous names in disco will be a huge boost for the local real estate community. The 21st Annual fundraiser, dedicated to the AIDS Assistance Program of Palm Springs is one of the hottest tickets in town creating a huge demand for local vacation homes and residential real estate.
The Saturday night event is scheduled to commence at 5:30 PM with many of the pioneers of '70s disco dance music including Evelyn "Champagne" King, Maxine Nightingale, Martha Wash, Linda Clifford, France Joli, and many more. In addition to the superb talent there will also be gourmet cuisine, amazing live and silent auctions, cocktails specially designed for the event and plenty of dancing.
Schmett recently spoke about the traditional gala, "Evening Under the Stars is always one of the most well attended events the social season. This year we are going to enjoy some of the best loved names of the disco era singing their hits live and personal. These ladies are all seasoned performers and are the true First Ladies of Disco, offering their time and talents to benefit AIDS research and assistance. This 21st Annual Gala will attract thousands from as far away as Canada and we do expect to be busier than ever showing local properties. It is always our great pleasure to welcome everyone to Palm Springs."
The O'Donnell Golf Club is located at 301 N. Belardo Rd. in Palm Springs. Tickets may be purchased by contacting the AIDS Assistance Program. Sponsorship opportunities are also offered.
For more information on Evening Under the Stars visit http://aidsassistance.org/evening-under-the-stars.php.
To find out more about investing in Palm Springs, California real estate visit palmspringsrealestateinfo.com/.
About Luxury Homes by Keller Williams: Luxury Homes by Keller Williams – Palm Springs, is an exclusive, elite and sophisticated group of real estate consultants raising the bar for service in the Palm Springs area residential real estate market.