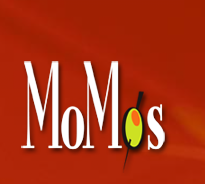 MoMo's, located across the street from Pacific Bell Park, is the perfect place to spend game day if you want to soak up the area's atmosphere without actually going to the game
San Francisco, CA (PRWEB) February 09, 2012
San Francisco event facility, MoMo's Restaurant, a premier dining destination in San Francisco, announces upcoming events and other specials for February:
1) MoMo's is a long-time supporter of St. Anthony's Dining Room and deeply involved in the Annual Penny Pitch, the proceeds of which go directly to St. Anthony's. The Last Dinner at St. Anthony Foundation in the original dining room was held on Feb. 1. Demolition and construction has begun on the new dining room. Craig Newmark of craigslist.org has offered St. Anthony a $5,000 challenge grant to boost its number of "likes" on Facebook. For every "like," St. Anthony receives $1, which equates to two meals for the less fortunate. Help support St. Anthony Foundation by visiting its Facebook page.
2) MoMo's Restaurant is now accepting dinner reservations for Valentine's Day. It is offering a three-course, prix-fixe menu: choose any appetizer, entrée and dessert for only $55.
3) MoMo's is already sold out for the 2012 San Francisco Giants' season opener on April 13, even more reason to start making reservations for the early season home games. MoMo's would also like to congratulate pitcher Tim Lincecum for signing a new two-year contract with the Giants.
"MoMo's, located across the street from Pacific Bell Park, is the perfect place to spend game day if you want to soak up the area's atmosphere without actually going to the game," said Michael Bauer, a SF Chronicle Food Editor.
For more information about MoMo's Restaurant, call 415-227-8660 or view the restaurant on the web at http://www.sfmomos.com. MoMo's Restaurant is located at 760 2nd St. in San Francisco.
About MoMo's Restaurant
MoMo's Restaurant is located on the redeveloped South of Market waterfront, directly across the street from the AT&T Park. MoMo's Restaurant is one of San Francisco's premier dining destinations that features delicious food, including steak dinners, attentive service and a world-class dining room, with outdoor dining decks that are a San Francisco favorite.
MoMo's Restaurant also offers event facilities for private parties, whether it is a company celebration, birthday party, rehearsal dinner, or pre-game or post-game gathering. It has two private event spaces and also offers its entire restaurant as a full-facility event.
###