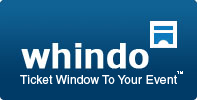 Whindo introduces vanity URLs to enable personalization of event registration websites.
Austin, TX (PRWEB) November 30, 2011
Whindo, The Ticket Window to Your Event, introduces personalized URLs for each published event to extend personalization. Previously long cryptic event website addresses that are necessary to support Whindo's built-in analytics, personalization, security and tracking mechanisms limited marketing efforts.
"We recognize these URL identifiers are not ideal web addresses to include on marketing materials or to share verbally with potential event attendees," says Russell Bellow, Whindo CEO. So Whindo introduced vanity URLs. Vanity URLs are simply a shortened, descriptive URL that is easy to remember. Each event now has a unique URL in the form:
[your-custom-event-name] .whindo.com
When event website visitors enter the vanity URL of the event the Whindo vanity URL translation engine will direct your visitor to appropriate event URL.
Vanity URL Tips:
1. Make vanity URLs memorable – be sure to make your vanity URLs easy to remember
2. Keep them short – this helps keep them memorable
3. Consider including descriptive keywords – that accurately describe your event
4. Consider including the date or location – if your event is hosted in multiple cities or every year
5. Vanity URLs can only contain letters, numbers and the hyphen character
About Whindo
Whindo is an online event registration solution that enables anyone to create a custom event website, send promotional email invitations, securely collect ticket fees, and manage attendees. For more information visit http://www.whindo.com or follow the Whindo team on Twitter at http://twitter.com/ticketwhindo/.
###