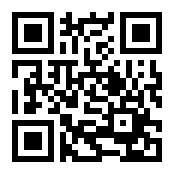 Austin, TX (PRWEB) December 31, 2011
To complement the recent upgrade of their popular event registration service, Whindo has added a QR code generator to its suite of promotional tools. A QR code (abbreviated from Quick Response code) is a type of matrix barcode becoming increasingly utilized by marketing professionals. When scanned by mobile devices potential registrants will be quickly routed to a mobile optimized version of an event organizers promotional event site.
"QR codes can be read quickly by cell phones and provide event organizers an additional tool in marketing their event," says Russell Bellow, Whindo CEO. "The QR generator is now built directly into the service to support this popular form of mobile marketing. QR Codes can be printed on event fliers, posters, business cards, napkins - pretty much anything your potential registrants might be holding in their hands. We feel it is a natural extension of the mobile event support we recently released."
About Whindo
Whindo is an online event registration solution that enables anyone to create a custom event website, send promotional email invitations, securely collect ticket fees, and manage attendees. For more information visit http://www.whindo.com or follow the Whindo team on Twitter @ticketwhindo
###