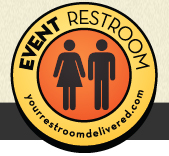 New Orleans, LA (PRWEB) July 13, 2011
Event Restroom of Louisiana are often first to respond to equipment needs when disasters strike, and have one of the largest fleets of restroom trailers and shower trailers in the South to assist with disaster response and recovery. With several locations along the I-10 corridor from Houston to Mobile, Event Restroom is the number one dealer in portable services. Along with being ready for 2011, they are already preparing for the 2012 disaster season with the new addition of their 12-station utility shower trailer. Their inventory of shower trailers include 3, 7, 8 & 12-head trailers that are all air conditioned and built to hold their own waste.
To help facilitate disaster response and recovery workers, the heavy duty 12-station shower trailer is the newest addition to the fleet of trailers based in New Orleans. From First Responders, to Construction Crews, everyone needs the basic amenities in life to carry out their tasks properly. The shower trailer has 12 private stalls, with 12 private dressing areas and a sink in every room. By including sinks in each shower, Event restroom has created a private area where its patrons can shower, shave, and brush their teeth all in the privacy of their own private shower stall.
About Event Restroom
Event restroom rents shower trailers all over the South, not only for disasters, but for church functions, mission trips, biking events, boy scout events, locker room rebuilds, and various sporting events. These times of year shower trailers are in high demand with the height of hurricane season right around the corner.
Event Restroom strives to offer all of its customers a diverse line of restroom trailers and shower trailers for all their needs. Their business crosses many industries from festivals to film production and from construction to corporate events. Along with the shower and restroom trailers, Event restroom also offers portable toilets, handwash stations, fencing, hand sanitizers, tents, potable water trucks, gray water removal, holding tanks, and the support staff needed to maintain them.
If you are faced with a disaster and are in need to services, Event Restroom offers 24 hour a day service 7 days a week. With a fleet of delivery and service trucks they can be to your location within 24 to 48 hours of their first call. The shower trailers and restroom trailers can easily hook up to any other fleet of pickup trucks shipped to you or your company anytime any day.
###