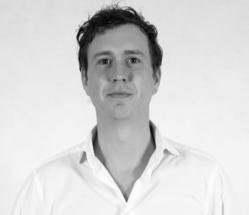 We really do offer a personalised service with staff dedicated to certain segments of the industry allowing them to specialise and understand both a company's needs and an employee's skillset completely
(PRWEB UK) 21 October 2012
Live Recruitment, a specialist recruitment agency based in Birmingham in the UK has launched its new website this month which allows people looking for a new role in events and experiential, marketing or production to search for, investigate and apply easily for their perfect job.
Visitors can search for their ideal role from any page on the site, read all about the vacancies available and then apply directly on-line. A candidate's details and CV are then delivered directly to the member of staff specialising in that particular market segment. This personalised, hands-on service ensures that candidates are only ever dealing with staff who understand and have experience with a particular skill set.
James Walton, Owner of Live Recruitment said: "Having worked for more than 15 years within communications agencies, I realised that many did not understand the people, skills or experience necessary for working in the industry, so I decided to do something about it and formed Live Recruitment to handle event production, events jobs and the technical aspects of the even management industry."
The site doesn't just help candidates though, organisations trying to find the right person to fill an events based job can also use the new site. Job briefs can be sent electronically to the correct member of staff that deals with a particular market sector. Once processed, potential candidates are then highlighted and the organisation contacted to assess suitability.
Filling events jobs has always been difficult due to the 'niche' nature of the industry. It is a specialised and technical area with many sub-niches. This new approach from Live Recruitment gives organisations and candidates an easy to use tool to match the right person with the right career.
The company was formed in 2005 and since then has helped employees looking to progress further in the industry together with organisations needing to employ the best people for the job. Their hands-on approach to recruitment together with a deep understanding of the industry means they are best placed to put the right person in the right job.