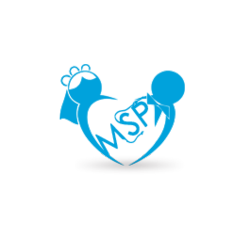 Event planning is largely about visualization. You have to see the event as it will come together.
Pittsburgh, PA (PRWEB) May 16, 2013
Event planning is one of the activities that can be deceptive in its complexity; it seems simple until one attempts to do it without help. Once the process begins, the many unexpected details continue to pile up until the whole thing becomes overwhelming. Like many other activities, event planning is often best left to the experts, the ones who have it down to a science and can foresee complications and expenses that the average person would never see coming. There are many events that are far too important to go uncelebrated: weddings, anniversaries, birthdays, graduations. Fortunately, companies like MakeSomePlans.com specialize in simplifying the planning of these occasions. MakeSomePlans.com helps visitors to gain direct access to some of the top event planning vendors in their local areas, quickly and easily contacting and corresponding with venue owners, caterers, bakers, dress makers, tuxedo renters, entertainment providers, DJ's, photographers, decorators, and practically any other event-related vendors imaginable. Now the makers of this revolutionary new website have announced that vendors may post images with their profiles, providing a new way for businesses to fully communicate their skills, services, and personalities to prospective clients.
MakeSomePlans.com changed the world of event planning by providing a centralized website where people all over the country can easily find event vendors in their own cities and towns. This enables folks to shop and compare the best goods and services from the comfort of their own homes, without having to waste time, money, and fuel running around from place to place. Now MakeSomePlans.com has added a new feature to help their visitors find the vendors they are looking for: the ability to load images onto the vendor profiles.
A representative from MakeSomePlans.com explained, "While the website already offered the opportunity to contact vendors through social media, access to images right on the site has a number of advantages. For one thing, not every vendor has social media set up. This could be for a number of reasons, and some of the best vendors in the business may have social media accounts where they can show their goods. Many older businesses are well-proven, legends in their fields, but have not set up social media accounts yet. We want them to be able to show visitors to the site what they are offering. The photos our vendors provide communicate what they are really capable of. For instance, a menu is one thing, but when you see the meal or the wedding cake or the wine, you can almost taste it. These photos also tend to include shots of the personnel, so viewers get a feel for the personalities of the folks they would be working with."
The representative continued, "Event planning is largely about visualization. You have to see the event as it will come together. By offering these photo profiles right on our site, we let our visitors get an immediate visual idea of what it will be like if they hire these vendors to help with an event. As the saying goes, 'Talk is cheap.' It's great when you can actually see what you are signing up for. It helps our visitors to make the right decision about who to contact, saving them time and energy. Then they can contact those vendors directly through our site and discuss things like scheduling and price. The photos really help in the process of narrowing it down to the best choices."
Once again, MakeSomePlans.com has found another way to develop and expand the way that people locate the right vendors to make their special events even more special.
About MakeSomePlans.com
MakeSomePlans.com was created to guide people to the local vendors that will help them to have successful special events. The site connects visitors to some of the top photographers, bakers, caterers, event venues, entertainment providers, and clothing providers in their areas. For more information, please contact MakeSomePlans.com.