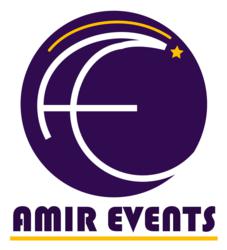 We aim to be the key resource on event ADA compliance as well as being known for planning and managing incredible events.
Los Angeles, Califoria (PRWEB) May 02, 2012
Michelle Baxley has launched Amir Events to help organizations ensure their corporate, governmental and community events and gatherings are memorable to everyone who attends, including people protected by the Americans with Disabilities Act (ADA).
"A lot of planning goes into corporate and community events, but one thing that's often overlooked is accessibility of those gatherings to people with disabilities," said Ms. Baxley. "Our goal is to create event experiences that are fantastic for all people."
Based in the Los Angeles area, Amir Events builds upon Ms. Baxley's event planning and management experience from her many years in human resources.
Amir Events plans and manages gatherings such as business retreats, employee health fairs, community health screenings, and board of directors meetings and seminars. It also handles private events such as birthdays, anniversaries, family reunions, banquets and fundraisers.
ADA regulations that affect event accommodations such as hotels were updated in 2011 while enforcement of those updates began this March.
"Event planners need to be aware of the new regulations and plan their gatherings accordingly," she said. "You often don't know everything about people who will attend an event, but you should know the ADA regulations and comply with them, so someone protected by the ADA can fully enjoy the gathering."
There has been some attention to the ADA regulations, especially through event planner associations, Ms. Baxley noted, but there is a need for greater awareness – an awareness that Amir Events can fulfill, she added. "We aim to be the key resource on event ADA compliance as well as being known for planning and managing incredible events."
Ms. Baxley's experience working with federal and local governments has given her a knowledge of ADA compliance that other event planning companies might not have.
Along with event planning and management, Amir Events consults on ADA event compliance, especially Title II which relates to services provided by state and local governments, and Title III which relates to places of public accommodation, such as hotel conference halls and banquet facilities.
The company also offers public relations and travel and transportation planning associated with events, with special attention to clients with disabilities and special needs.
"With Amir Events, clients can relax and enjoy their events, knowing that their attendees and guests are in an environment that is exciting, memorable, inclusive, accessible and comfortable," Ms. Baxley said.
The company is on the web at http://www.AmirEvents.com. Its Twitter account is Twitter.com/AmirEvents. The Amir Events Facebook Page is at http://www.facebook.com/pages/Amir-Events/420354447993814.