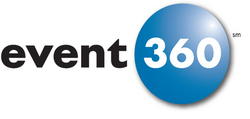 We're lucky to have been involved in an event that provides inspiration to so many.
Chicago, IL (PRWEB) February 7, 2008
Bicycling Magazine editor Stephen Madden praised United Cerebral Palsy and its first-year fundraising cycling event in the March 2008 issue of the magazine. Madden participated in the Tampa Bay Ride in November 2007. In his Editor's Note, titled "Helping Out By Helping Ourselves," Madden, a veteran of many fundraising bike rides wrote, "The Ride Without Limits in Tampa was the best-run, most rider-friendly charity event I've ever participated in. Maybe it was the small size of the field...Or maybe it was the fact that each and every turn on the two 100-plus-mile courses was marked both before and after...Or maybe it was that the course was blessedly flat and took advantage of bike paths and quiet country roads that made six hours in the saddle seem almost effortless. Or it could have been the massages, turkey club sandwiches and beer at the finish line. Whatever, the result was a great two days of riding."
Event 360 , the leading mission-focused, fundraising event production company in the U.S., helped UCP produce the Ride Without Limits. Event 360's focus is on experiential programming, creating events such as the Ride Without Limits that immerse participants in an experience to bring clients higher revenue, better awareness and more committed constituents.
"Event 360's professionalism, keen organizational skills, and ability to provide a safe, fun environment for our riders was a major component of why our Ride Without Limits events were so successful in their inaugural year," said Stephen Bennett, president and CEO of United Cerebral Palsy.
Jeff Shuck, president of Event 360, added, "We're lucky to have been involved in an event that provides inspiration to so many."
The Ride Without Limits is a 200-mile journey over two days to help people with disabilities live life without limits. Cyclists are fully supported from registration to the finish line, with fundraising tips, training tools, and plenty of encouragement from the Ride Without Limits staff.
At the end of day one, participants ride into a comfortable camp, complete with hot meals, showers, and medical services. Over the two days of the event, the riders create a close-knit community and gain a deeper understanding of how United Cerebral Palsy helps people with disabilities.
One of the Ride's participants, Nancy Mercurio, summed it up after her experience on the San Diego Ride Without Limits: "I spent the first 35 miles with a gentleman with Cerebral Palsy. To watch someone ride 50 miles with a disability, to try to open a bottle of Gatorade and drink it without spilling, to speak so that others can understand and at the same time generate such energy...was something I hope I can remember the next time one of life's disappointments comes my way."
The Ride Without Limits will return in 2008 and may expand to even more cities in the future. Visit http://www.ridewithoutlimits.org for more information.
About Event 360:
Founded in 2002, Event 360 helps organizations translate their missions into action, primarily through experiential programming. They believe that one of the most powerful ways for an organization to interact with its current constituent base and reach out to new audiences is by immersing them in an interactive experience. To learn more about Event 360 and their clients, please visit http://www.event360.com
Contact:
Rachel Armbruster, Vice President of Development
512-266-3730
rarmbruster @ event360.com
# # #