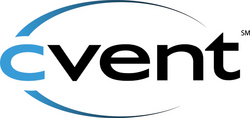 During our pilot program over 4,000 planners and suppliers have registered for accounts on the www.cvent.com [Cvent Supplier Network] and sent almost 10,000 RFPs in just 90 days. Based on the positive feedback we have received, we expect that in 2009 we will send out close to 75,000 RFPs via the system
McLean, VA (Vocus) October 15, 2008
Cvent, the leading provider of on-demand event management software and strategic meetings management solutions, has launched the Cvent Supplier Network. The free service for meeting planners offers the most comprehensive database of hotels, restaurants, and special event venues with deep property information for planners to browse. The new offering has been developed over the past 2 years by a team of 125 people and over $10 Million has been invested in the new service.
A key benefit of the offering for planners to save money is a Request for Proposal (RFP) management tool that helps planners contact venues easily to get pricing and availability information. Professionals tasked with planning a meeting or event can streamline the process of finding meeting space and reduce costs by getting multiple quotes and availability information from suppliers.
Planners have full access to an inventory of over 75,000 premier event venues and service providers on the Cvent web site - http://www.cvent.com . Over 100 suppliers are added to Cvent's database each day, ensuring that the Supplier Network maintains information across the full spectrum of venue types including meeting hotels, conference centers, convention centers, special event venues, museums, auditoriums and restaurants. Search result filters help planners narrow the list of potential venues and allows them to sort by key criteria such as total amount of meeting space, proximity to the airport, number of sleeping rooms, venue type, hotel chain affiliation and other meeting focused information.
Cvent's planner-friendly supplier search engine provides detailed supplier profiles with extensive facility descriptions, meeting space capacity charts, floor plans, amenities, exclusive promotions, images, virtual tours and more. The robust database is integrated with a complimentary RFP management toolset, which even offers a step-by-step wizard to make meeting proposal creation fast and easy. After receiving responses, planners can compare bids and supplier details side-by-side and select the best available deal.
The launch of the service follows a three-month pilot program with current Cvent customers, who used the tool to successfully source small meetings to city wide conventions. Cvent is now offering the public complimentary access to the Supplier Network. "During our pilot program over 4,000 planners and suppliers have registered for accounts on the Cvent Supplier Network and sent almost 10,000 RFPs in just 90 days. Based on the positive feedback we have received, we expect that in 2009 we will send out close to 75,000 RFPs via the system," said Chuck Ghoorah, Cvent's Executive Vice President of Sales & Marketing.
About Cvent
Cvent was founded in 1999 and has over 400 employees worldwide Cvent offers web-based software with features including online event registration, event management, event website creation, meeting site selection, event sourcing and web surveys. Cvent helps over 12,000 planners manage 100,000 events, surveys and marketing campaigns per year. Cvent's users have sent over 175 million event invitations, have processed $750 million in online payments and have managed over 5 million event registrations and responses using Cvent's software. For more information on Cvent's web based software, please visit http://www.cvent.com .
For more information, contact:
Kate Slonaker
(703) 226-3547
kslonaker@cvent.com
###