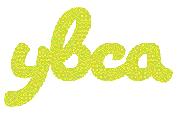 YBCA is thrilled to have New Game and these HTML5 pioneers here because it truly solidifies our venue as an events hub in Silicon Valley and Northern California.
San Francisco, CA (PRWEB) October 31, 2011
New Game, the only HTML5 game conference in North America, will be held at Yerba Buena Center for the Arts in San Francisco on Tuesday, November 1 and Wednesday, November 2, 2011. Attendees will convene and hear about the latest developments from the key engineers who build HTML5 games and platforms for several high-profile companies, including Google, Electronic Arts (EA), Opera, Mozilla and Zynga.
"YBCA is thrilled to have New Game and these very talented HTML5 pioneers here because it solidifies our venue as an events hub for Silicon Valley and Northern California," said Lisa Elliott, YBCA's events director. "Plus, our existing technology infrastructure and ability to easily accommodate outside IT vendors will be an added benefit for our guests."
The two-day event will take place in YBCA's Forum, a 6,700 square-foot contemporary, spacious, elegant and flexible space fully equipped with cutting-edge technological equipment, including theatrical lighting and sound, which will create an immersive experience for gamers.
The San Francisco event venue is located along the west side of Third Street between Mission and Howard streets, a convenient walk to hotels, restaurants and tourist attractions. During the New Game event, breakfast and lunch will be provided and there will be an official conference party on the evening of the first day. "We look forward to having everyone who wants to bring their gaming vision to the Web, to join us at Yerba Buena Center for the Arts with the world's foremost HTML5 game developers," said a New Game spokesperson.
New Game will feature two keynote speakers—industry legends Rich Hilleman from EA and Paul Bakaous from Zynga. In addition, there will be twelve informative talks from other industry insiders. WebGL engineers, browser vendors, game developers and game platform creators from leading gaming companies, including Google, Mozilla, Pirates Love Daisies and GameSalad, will cover every aspect of HTML5 game development, from framework performance and security to user interaction and monetization. (For more information about New Game visit http://www.newgameconf.com.)
Due to their award-winning design, technical capabilities and central location, YBCA's San Francisco event spaces have been the first choice for many major corporate events over the past several years. Other recent rental clients include Apple, Comcast, Google, Hewlett-Packard, Motorola, Novellus Systems, Oracle, Salesforce.com and Wired magazine.
To learn more about available dates for YBCA event and meeting spaces, the application and contracting process, plus standard fees for venues, staffing and equipment, call (415) 513-1226, e-mail events@ybca.org, or visit YBCA at http://www.ybca.org/rentals.
About Yerba Buena Center for the Arts
Yerba Buena Center for the Arts, located in San Francisco's Yerba Buena cultural district, is one of the nation's leading multidisciplinary contemporary arts centers. With a belief that contemporary art is at the heart of community life, YBCA brings audiences and artists of all backgrounds together to express and experience creativity. The organization is known for nurturing emerging artists at the forefront of their fields and presenting works that blend art forms and explore the events and ideas of our time. As part of its commitment to the San Francisco Bay Area, YBCA supports the local arts community and reflects the region's diversity of people and thought through its arts and public programming. YBCA presents programming year-round in the Forum, Screening Room, Galleries and Novellus Theater. For tickets and information, call 415.978.ARTS (2787) or visit http://www.ybca.org.
# # #