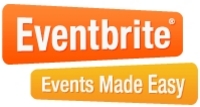 San Francisco, CA (PRWEB) July 27, 2010
Eventbrite, the fastest growing social commerce company, today announced that it has been chosen by AlwaysOn as one of the AlwaysOn Global 250 winners. Eventbrite was specially selected by the AlwaysOn editorial team and industry experts spanning the globe based on a set of five criteria: innovation, market potential, commercialization, stakeholder value, and media buzz.
"We're honored to be recognized amongst the cream of the crop technology companies around the globe. Driving creative collaboration is core to our work here at Eventbrite in creating event registration, tracking, and management tools that are intuitive and super easy to use," said Kevin Hartz, co-founder and CEO of Eventbrite. "It's great to be in a position to push the needle of innovation not only in our specific industry, but across the technology landscape more broadly."
Eventbrite powers live experiences for all interests, all over the world by offering event organizers across a wide breadth of industries an easy-to-use, elegant, and simple way to manage, promote and sell out their event. The company has experienced tremendous growth over the past 12 months across all business metrics including diversity of events and tickets sold.
Eventbrite and the AlwaysOn Global 250 companies will be honored at AlwaysOn's eighth annual Summit at Stanford July 27th and 28th, 2010, at the Frances C. Arrillaga Alumni Center at Stanford University in Palo Alto, CA. This two-and-a-half-day executive gathering highlights the significant economic, political and commercial trends affecting the global technology industries. Summit at Stanford's goal is to identify the most promising entrepreneurial opportunities and investments in the global tech industry.
"Eventbrite epitomizes the spirit of this program, as its truly game-changing approaches and technologies are poised to disrupt existing markets and entrenched players," says Tony Perkins, founder and editor of AlwaysOn. "After examining the companies that are on the AO Global 250 list, it's obvious that innovation is not only alive and well in the Global Silicon Valley, it's accelerating in economic power and scope."
The AlwaysOn Global 250 winners were selected from among thousands of domestic and international technology companies nominated by investors, bankers, journalists, and industry insiders. The AlwaysOn editorial team conducted a rigorous three-month selection process to finalize the 2010 list. A full list of all the AlwaysOn Global 250 winners can be found on the AlwaysOn website at: http://www.aonetwork.com/AOStory/Announcing-2010-AlwaysOn-Global-250
About Eventbrite
Eventbrite is the world's largest, fastest growing social commerce company. We empower anyone to host successful live experiences of any type or size by providing an easy way to manage, promote and sell out the event. Eventbrite brings together transactions with social interactions to allow events to live, flourish and take flight anywhere online. Eventbrite is the engine for a new generation of live experiences. Eventbrite is privately held and backed by Sequoia Capital. For more information, go to http://www.eventbrite.com.
About AlwaysOn
AlwaysOn is the leading business media brand networking the Global Silicon Valley. AlwaysOn helped ignite the social media revolution in early 2003 when it launched the AlwaysOn network. In 2004, it became the first media brand to socially network its online readers and event attendees. AlwaysOn's preeminent executive event series includes the Summit at Stanford, OnMedia, OnHollywood, Venture Summit Mid-Atlantic, OnDemand, Venture Summit Silicon Valley, Venture Summit East, GoingGreen Silicon Valley, and GoingGreen East. The AlwaysOn network and live event series continue to lead the industry by empowering its readers, event participants, sponsors, and advertisers like no other media brand.
###