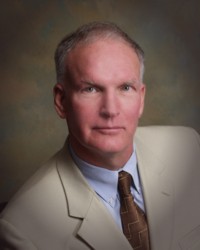 We must tackle complex issues and find solutions in areas of conflict that create peace, instead of more violence.
San Francisco, CA (PRWEB) March 07, 2012
Douglas Noll, recent CLAY (California Lawyer Attorney of the Year) award winner, and winner of the International Peace and Justice Book Award for his groundbreaking work in Elusive Peace: How Modern Diplomatic Strategies Could Better Resolve World Conflicts (Prometheus, 2011), has been chosen to be keynote speakers for two prestigious upcoming events.
Doug Noll will deliver the keynote speech for the 20th year celebration at the 2012 Orange County Mediation Conference March 16th (http://ocmediationconference.org) at the Orange County Sheriff's Regional Training Facility in Tustin, Ca. This event is open to the public, and features master peacemakers aligned with the mission that mediation and peacemaking is a skill that leads to nonviolent dispute resolution. Douglas Noll was chosen to deliver the keynote for his tireless efforts to promote peace using mediation skills for the purpose of mediating peace in all areas of conflict. Doug's peacemaking work is accomplished through the award winning book Elusive Peace, the pro bono project Prison of Peace cofounded with professional mediator Laurel Kaufer (both awarded the CLAY award for teaching peacemaking skills to female prison inmates), and his workshops worldwide.
Doug will deliver the keynote speech and kicks off Vision Magazine's event Boomerang March 17th, a Spring activation party celebrating peaceful solutions to conflict at the World Beat Cultural Center in San Diego California (http://www.worldbeatculturalcenter.com).
Through keynotes, workshops and blogging, Douglas inspires individuals and organizations to apply strategies that create peaceful solutions—and tackles complex issues in an effort to teach sustainable solutions for areas of conflict as an alternative to military agression--which perpetuates victims of war, starvation, and disease. "When I read that John McCain suggested the use of US Airstrikes in Syria, as a solution to curb conflict in that area, I realized that we need ongoing teaching, dialogue, and education to citizens, politicians, diplomats and voters around peacemaking. Engaging in air strikes would be wrong for a variety of serious reasons," Noll explains.
Join peacemakers worldwide at http://www.facebook.com/DouglasNoll.
Douglas E. Noll is a nationally acclaimed speaker, winner of the International Peace and Justice book award for Elusive Peace, winner of the 2012 CLAY (California Lawyer Attorney of the Year Award) for Prison of Peace (http://www.prisonofpeace.org) and a professional mediator, specializing in difficult, complex, and intractable conflicts. He is a Fellow of the International Academy of Mediators, a Fellow of the American College of Civil Trial Mediators, on the American Arbitration Association panel of mediators and arbitrators, and is certified under international standards established by the International Mediation Institute. Noll is the author of Elusive Peace: How Modern Diplomatic Strategies Could Better Resolve World Conflicts (Prometheus, 2011) Sex, Politics & Religion at the Office: The New Competitive Advantage (Auberry Press 2006), with John Boogaert, and Peacemaking: Practicing at the Intersection of Law and Human Conflict (Cascadia 2002). Mr. Noll has been listed as one of the Best Lawyers in America since 2005 by US News & World Report and is a Northern California SuperLawyer.
Noll is included in the International Who's Who of Commercial Mediators, is a founding board member of Mediators Beyond Borders, and the 2012 President of the California Dispute Resolution Council. Doug Noll is a core faculty member of the American Institute of Mediation, a preeminent mediation Training Institute founded by Lee Jay Berman. http://americaninstituteofmediation.com
Doug hosts the Doug Noll Radio Show Thursday's 7pm PST interviewing notable peace makers, members of academia, authors and political figures.
http://www.elusivepeace.com. For interview contact Diane Dennis, Inspired Media Communications http://www.inspiredmc.com dianeden@centurytel.net