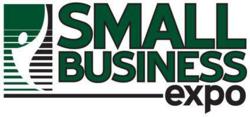 As business owners prepare to attend one of the largest business networking events in New York, hotels in New York like The Paramount prepare to welcome them.
New York, NY (PRWEB) May 15, 2013
The Small Business Expo is one of the biggest business events in New York. Some hotels in New York like The Paramount seek to entice guests by offering impressive specials. View details.
Small Business Expo 2013
When: May 16
Where: Waterfront at Pier 92 | 711 12th Avenue New York, NY 10019
The Small Business Expo is one of the Events in New York that gives small business owners a chance to network, learn about products and services to help them run their businesses and attend seminars on a variety of topics. This is the largest business to business networking event in the country and is an opportunity for people from all over the world to gather and share ideas.
The exhibit hall is filled with vendors who offer all manner of products that can help small business owners run their businesses more effectively. Attendees to this event in New York will see the most up-to-date products, so they can always stay ahead of the curve.
One of the highlights of the Small Business Expo is the workshops. These breakout sessions give tips about a specialized aspect of running a business. Examples of this year's workshops include Social Media Boot Camp for Small Businesses, Grow Your Business by Franchising, Competing with the Big Boys and many others. The workshops are presented by established, successful business people who know their area of expertise.
Those who attend the event in New York will also be included in a number of networking events, attend seminars and be invited to the keynote presentation which is given by a leader in the small business community.
The Small Business Expo takes place in May, which is also when many other events in New York are scheduled. For that reason, it is a good idea to book a guest rooms at one of the best hotels in New York as soon as possible. The Paramount – A Times Square Hotel is a perfect choice. Call today to confirm your reservation.
About The Paramount – A New York Hotel:
The Paramount is unrivaled for combining style, comfort, and affordability in the most popular part of New York City. Having been part of the New York scene since the late 1920s, Paramount Hotel sits in the middle of Times Square, close to all things Manhattan – from the Broadway Theater District, Empire State Building, and neighborhoods of Greenwich Village and SoHo to Central Park, Rockefeller Center, and Madison Avenue.
The Paramount is the ideal Times Square Hotel for Business travelers and leisure guests. Each of the 597 Guest Rooms and Guest Suites feature Boutique Furnishings and posh bathrooms, on-site meeting space, fitness center, business center, and expert New York Concierge Service.
Visit The Paramount Hotel Website.
Check Rates or Make Reservations or call toll free: 877-692-0803.
For interesting New York Travel Articles visit The Paramount Hotel Blog >