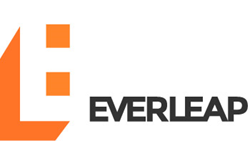 "....our Managed SQL solution delivers the power of dedicated SQL servers but is more cost-effective, is fully managed without additional fees.." said Takeshi Eto, VP of Marketing & Business Development
Pasadena, CA (PRWEB) March 10, 2015
Everleap, a Windows cloud hosting provider, announces the enhancement of its database services with the launch of Managed SQL Server solutions. The new premium SQL hosting solution offers customized SQL servers that are not shared by any other customer. The database has access to all the server resources including CPU, RAM and disk space, thus improving database performance.
The premium SQL solution is designed to address the needs of businesses that require hosting of large SQL databases, businesses running multi-tenant SaaS applications that require hosting of many smaller databases and those that require special custom SQL server configurations.
"Just as we are delivering the power of the cloud in a way that is familiar to traditional webhosting users, our Managed SQL solution delivers the power of dedicated SQL servers but is more cost-effective, is fully managed without additional fees and has the familiarity of shared SQL hosting." said Takeshi Eto, VP Marketing and Business Development at Everleap.
The Managed SQL plans come with a set CPU core configuration and are configurable from there. Some of the Managed SQL Hosting plan details include:

Two base plans with 4 CPU cores and 8 CPU cores, respectively
Choice of SQL Server 2014 or SQL Server 2012 Web Edition
Starts at 200 GB storage and can be expanded
Customers can select the amount of RAM
No limit on number of SQL databases created
SQL database management integrated with Control Panel
Includes server maintenance, security patching and updates
Includes technical support
Server customization available
Free consultation
Since the Managed SQL solution houses databases for a single customer, server customization is supported. For example, special monitoring software can be installed on the SQL server or services like filestream or SQL jobs can be enabled. In addition, multiple Managed SQL servers can be added and managed from their Everleap account Control Panel.
About Everleap
Everleap is a modern hosting solution built by the team at DiscountASP.NET utilizing Microsoft Windows Azure Pack. Everleap brings together the reliability and scalability of big cloud providers with the predictable pricing, bundled services, technical support, and ease and familiarity of traditional website hosting. For more information, visit http://www.Everleap.com.
All trademarks are the property of their legal owners.