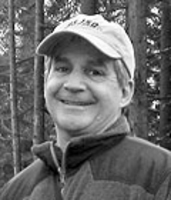 Portland, OR (PRWEB) February 17, 2008
Portland, OR February 17, 2007 - In the years since 1953 when Sir Edmund Hillary and Tenzing Norgay first summitted Mount Everest throngs of trekkers have followed in their foot steps to the renowned Everest Base Camp to get a glimpse of one of the world's great wonders.
The death of Sir Edmund Hillary on January 11, 2008 has generated even greater interest among adventure travelers from around the world to make this trek. Unfortunately those who arrive discover an ever more crowded route to Everest Base Camp. Currently it is estimated that approximately 70% of people trekking in Nepal head toward Everest Base Camp even though the country boasts dozens of equally stunning mountain trails and panoramas.
ITrekNepal, a Himalayan trekking company that maintains an office and staff of experienced local mountain guides in Nepal, has seen a dramatic increase in the number of its guests interested in Everest Base Camp. The company has recently focused on alternative routes that provide a similar experience to the hugely popular base camp route; yet avoid the overcrowding that can mar the experience. One of its alternative routes in the Everest region starts toward Base Camp then veers off toward the Gokyo region where a string of spectacular glacial lakes sit like small jewels in Everest's crown.
According to Andy Leonard, Director of Operations for ITrekNepal, "Many people who think of Nepal think first and only of Everest Base Camp, not realizing that there are other equally amazing parts of the Everest region to be experienced. ITrekNepal specializes in trekking adventures for individuals and small groups who want to have unique, genuine experiences in Nepal. The Everest trek via Gokyo allows our guests to experience Everest in a way that few other trekkers ever do."
Treks into the Everest region start in Sagarmatha National Park (Sagarmatha is the Nepalese name for Mt. Everest). However, at Namche Bazaar, the first village inside the park at an elevation of 11,220 feet, ITrekNepal guides often lead treks due north to Gokyo bypassing the northeasterly route toward Base Camp. For those trekkers who want to visit both Base Camp and the Gokyo lakes area, ITrekNepal can combine the two routes into a single trek of 19 days via the high altitude Chola Pass. Thus trekkers can experience the solitary beauty of Gokyo and the majesty of world-renowned Everest Base Camp on a single trip of less than 3 weeks.
About: Itreknepal treks have been carefully researched to ensure safe and enjoyable trips. Only the best accommodations, guides and porters are used, and all treks can be customized to the client's preferences. To learn more about this Nepal trekking company visit their website at http://www.itreknepal.com
Contact:
Andy Leonard
ITrekNepal
(503) 522-1747