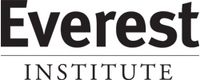 With all the new amenities, we're able to deliver complete training in every area of the programs we offer
Decatur, GA (Vocus) June 10, 2009
Less than a few miles separate Everest Institute's new campus in Decatur from its previous location in DeKalb. While the two are only a short drive away from one another, the new facility is light years ahead in terms of amenities.
The new location at 2460 Wesley Chapel Road offers a more convenient, larger learning facility and substantial technology improvements. Classrooms are now located under one roof, whereas in its previous location, instructors taught in two separate buildings. Featuring smart classrooms, a full library, a student lounge, large laboratory spaces and a massage clinic, the new facility has a wealth of new capabilities to offer students in the area.
To celebrate its new campus opening, Everest Institute is welcoming the entire community to attend a Grand Opening from 10 a.m. to 2 p.m. on June 18. The event will feature a ribbon cutting ceremony, a short address by Commissioner Larry Johnson, a radio promo and giveaways from HOT 107.9, musical performances by Decatur high school bands and a jazz quartet, as well as a castle bounce house for children.
The Grand Opening will provide opportunities for area residents to take a guided tour of the 50,o00-square-foot campus that opened this spring. Guests will have the chance to meet students, faculty and staff and obtain information about the School's programs. The Decatur campus has also introduced new programs in Electrician and Residential Heating, Ventilation and Air Conditioning (RHVAC). Developed to capitalize on growing job opportunities in those fields, both programs will be enhanced by new laboratories featuring electrical simulation and soldering.
"With all the new amenities, we're able to deliver complete training in every area of the programs we offer," said Barbara Holliman, Everest Institute - Decatur President. "This grand opening is a way to give something back to the community. We care about it, and we want people to feel more involved in what's going on at our school."
Growth at Everest Institute has been significant. Since December, the student population has increased from about 450 students to more than 700. The larger campus can accommodate growth, which Holliman said could reach 1,500 to 1,800 students. The School now boasts a placement rate of more than 80 percent.
Programs begin at the new campus in July. For more information about the Grand Opening event or Everest Institute programs, call 404-327-8787.
About Everest Institute
Everest Institute provides hands-on training in the Health Care, Business, Criminal Justice, and Computer Technology fields. With a wide array of subjects to choose from, Everest's mission is to ensure each student with career training skills and life skills needed to excel in their chosen field. The instructors at Everest are all industry leading professionals, and have the knowledge and real-life experience to help each student advance in their particular area of study. Course curriculum goes beyond the textbooks, and is based on motivating discussions, stimulating projects, and useful application that bring the subject matter to life. Small work groups in the classroom are formed to encourage group discussion and ensure group attention from the instructor. Upon graduation, Career Services devote their time to preparing you for your new career by connecting students with job listings, resume critiques and practice interviews. Programs vary by campus. For more information, please visit http://www.everest.edu or call (888) 741-4270.
Contact:
Barbara Holliman, Campus President
404-327-8787
bholliman(at)cci.edu
###