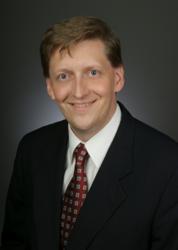 Despite the downside effects from economic conditions, buyers will see service providers bring forward new concepts to remain competitive.
Dallas, Texas (PRWEB) December 19, 2011
Due to worldwide macroeconomic and political uncertainty, global sourcing activity is projected to be sluggish in early 2012, but business confidence is likely to be restored toward the end of the year, according to a complimentary research report issued by Everest Group, an advisory and research firm on global services. The firm predicts next year will see increased attention to global sourcing management and consolidation initiatives as companies seek more leverage from existing channels across sourcing lines.
Everest Group's complimentary 2012 Market Predictions report, available at http://research.everestgrp.com, presents insights in the following areas:

Banking, Financial Services and Insurance (BFSI) Outsourcing: Business Process Outsourcing (BPO)
BFSI Outsourcing: Applications Outsourcing (AO)
Information Technology Outsourcing (ITO)
Finance & Accounting Outsourcing (FAO)
Procurement Outsourcing (PO)
Human Resources Outsourcing (HRO)
Global Sourcing
Service Provider Intelligence
"The demand environment for service providers will remain tentative in 2012 given the watchful approach of global buyers, and optimization will be a strong focus for organizations looking to extract more value from their sourcing models," said Eric Simonson, managing partner of Research. "While the economy in the United States is still in recovery mode, demand from European markets will likely remain sluggish due to uncertainties surrounding monetary and fiscal policy actions as well as sovereign debt risk. Despite the downside effects from economic conditions, buyers will see service providers bring forward new concepts to remain competitive. We also expect to see momentum in emerging areas such as social media, mobility, green IT and cloud computing that will foster innovation and evolution of new specialty providers."
Other predictions for the global sourcing market include:

BFSI will continue to be the dominant industry segment in 2012 with verticals such as healthcare and MDR (manufacturing, distribution and retail) continuing to witness increased traction.
North America will continue to be the dominant buyer geography, followed by Europe, with the Asia Pacific seeing growth above the industry average.
Global sourcing stakeholders will continue to pursue new locations due to talent, cost arbitrage and risk diversification-related considerations.
In addition to Central and Eastern Europe (CEE) and Latin America, emerging geographies such as Africa will continue to attract interest as global sourcing locations.
Labor market pressures in established markets, such as India and the Philippines, will ease in early 2012 due to softening demand. These pressures may gradually return toward the end of the year if the global economic outlook improves.
Companies will continue adoption of hybrid captive/third-party sourcing models, and efforts will be made to improve captive value by focusing on high-value processes.
Captive investments will continue with the majority of setups and expansions occurring in the Asia Pacific and CEE geographies.
For information about Everest Group's research services, please visit http://research.everestgrp.com, e-mail info(at)everestgrp(dot)com or call +1-214-451-3110.
About Everest Group
Everest Group is an advisor to business leaders on the next generation of global services with a worldwide reputation for helping Global 1000 firms dramatically improve their performance by optimizing their back- and middle-office business services. With a fact-based approach driving outcomes, Everest Group counsels organizations with complex challenges related to the use and delivery of global services in their pursuits to balance short-term needs with long-term goals. Through its practical consulting, original research and industry resource services, Everest Group helps clients maximize value from delivery strategies, talent and sourcing models, technologies and management approaches. Established in 1991, Everest Group serves users of global services, providers of services, country organizations and private equity firms, in six continents across all industry categories. For more information, please visit http://www.everestgrp.com and http://research.everestgrp.com.
###