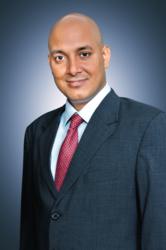 Interest around social and mobility solutions to enhance employee productivity and engagement is increasing.
Dallas, Texas (PRWEB) May 09, 2013
Buyers of Multi-Process HRO (MPHRO) services are looking to "SMAC" as one means of driving value-added services from their service providers, according to a new research study by Everest Group, an advisory and research firm on global services.
SMAC, an acronym for Social, Mobile, Analytics and Cloud, is a nascent but accelerating trend seen in the MPHRO market, where deal volume and transaction value growth are settling into the single digits. Some buyers and service providers see SMAC as a way to extract new value from MPHRO engagements.
The report, Multi-Process Human Resources Outsourcing – Annual Report 2013, looks at the outsourcing of multiple HR functions, called multi-process HRO defined in a value stack that ranges from HR strategy at the top, through higher-level functions such as employee relations, regulatory & compliance, performance & succession, down through transaction-intensive functions such as recruitment, benefits, payroll and finally support infrastructure such as information systems and contact centers.
"Interest around social and mobility solutions to enhance employee productivity and engagement is increasing," said Rajesh Ranjan, vice president at Everest Group, "On the other hand, HR stakeholders are increasingly looking for analytics services such as business analytics and big data applications, coupled with SaaS applications accessed in a multi-tenancy cloud environment for better decision making at an optimal cost. It can also give service providers the means to deliver new and valuable capabilities, leveraging the sizeable technology investments required across many engagements and driving attractive economics. Beyond the ERP-based platforms, in recent times, we see high interest around MPHRO constructs on third-party SaaS-based solutions such as Workday."
Buyers also seek seamless experience, better stakeholder management, and other value-added services beyond the SMAC trend. On the other side, service provider landscape continues to undergo major flux with newer entrants, provider exits and a high M&A activity. In such a dynamic space, providers need to align their offerings and capabilities to "up" the buyer experience and satisfaction levels.
Overall, the MPHRO market witnessed a single-digit uptick in new deal signings in 2012 compared to 2010-11, with increased momentum from emerging markets such as Asia Pacific and the mid-market in North America.
The report provides a comprehensive coverage of the 2012 MPHRO market and analyzes it across various dimensions such as market overview and key regional trends, buyer adoption and solution trends, and service provider landscape. Additionally, it includes predictions for the 2013 MPHRO market, and some findings include:

While the new deal volume is up compared to the last two years, the market grew at a modest pace of ~2% in 2012
Though the developed markets (North America and Europe) are still underpenetrated, the emerging markets (especially Asia Pacific) are growing faster
Similar trend is observed in the large market (>15,000 employees) vs. mid-market (3,000-15,000 employees) where mid-market is growing faster though there is ample head room for potential growth in the large market
Buyers approach HRO in a phased manner from a process scope perspective. Talent management components are often included in the second phase of the MPHRO arrangement
The MPHRO space was a hotbed for mergers and acquisitions in 2012
For more information about the report, Multi-Process Human Resources Outsourcing (MPHRO) - Annual Report 2013, other Human Resources Outsourcing reports, or other research services, please visit research.everestgrp.com, e-mail info(at)everestgrp(dot)com or call +1-214-451-3110.
About Everest Group
Everest Group is an advisor to business leaders on the next generation of global services with a worldwide reputation for helping Global 1000 firms dramatically improve their performance by optimizing their back- and middle-office business services. With a fact-based approach driving outcomes, Everest Group counsels organizations with complex challenges related to the use and delivery of global services in their pursuits to balance short-term needs with long-term goals. Through its practical consulting, original research and industry resource services, Everest Group helps clients maximize value from delivery strategies, talent and sourcing models, technologies and management approaches. Established in 1991, Everest Group serves users of global services, providers of services, country organizations and private equity firms, in six continents across all industry categories. For more information, please visit http://www.everestgrp.com and research.everestgrp.com.