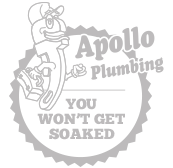 Everett, WA (PRWEB) December 22, 2012
Locally owned and operated family plumbing business, Apollo Plumbing, astounds clients with easygoing, quality plumbing work. Providing the Snohomish County area with plumbing services ranging from sewer problem repairs to leaky faucets repairs, from water heater repair to basic plumbing repairs, this company fills the need for a trustworthy, family-like plumbing service.
When providing plumbing services to locals, the professionals at Apollo Plumbing not only seek to do a quality job, but also to provide a friendly and trustworthy interaction. When speaking of personal experience with two of Apollo Plumbing's employees, one client said "I was very impressed with the work Mark did, and dealing with Dan, the owner, was a pleasure."
With a 100% satisfaction guarantee, the company goes on further to say that this customer satisfaction with the job is their #1 priority. Beyond that, clients say that the Everett plumbers also stand out from other companies because of their straightforwardness regarding price and quick scheduling. A recently satisfied customer said, "They quickly replaced my leaking water heater the same day I called it in and they kept the price within reason," one customer raved. "They even followed up with the job the next day to make sure I was satisfied with the results."
Another new satisfied customer told of his experience with the company: "We are very happy with the service - all charges are given up front and all repairs are explained, so you know what you're paying for." To ensure the quality of their work, Apollo Plumbing requires that each of their hired professionals is a licensed plumber. They are even personally licensed, insured, and bonded with the state to add that extra measure of certainty to their customers.
About Apollo Plumbing
Family owned and operated, Apollo Plumbing provides Everett, Marysville, Mill Creek, Lake Stevens, and all of Snohomish County region with a plumbing service that specializes in professional quality work and friendly, personal customer service. The company was founded in 2005 by Dan Barger who had recently departed from a larger corporate plumbing company and hoped to provide a more personal service to clients.
Apollo Plumbing has received five star rating from sites such as Angie's List, Superpages, and Google Maps and is even "A" rated with the Better Business Bureau.
# # #