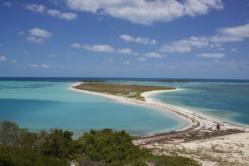 " I saw 30 new birds and reached my 500 ABA lifer milestone. this was my sixth Naturalist Journeys trip with guide Greg Smith: he's great and always leads a wonderful trip!" - a past Florida birding tour participant
Fort Lauderdale, FL (PRWEB) February 12, 2013
Naturalist Journeys, a top nature and birding tour company, is proud to announce their upcoming April 20 – 27, 2013, Florida Everglades guided tour featuring birding and eco-tourism. Eco-tour company owner Peg Abbott says, "While most people think of Florida as a winter getaway, April is a wonderful time to visit South Florida. Migrants are pouring through, specialty species of the region arrive from the Caribbean to breed, and these species augment Florida's colorful resident wading birds. Native shrubs and trees are in bloom, and rare orchids can be found in flower. Abbott cites Florida as a top destination for a birding tour, and chose their senior guide, Greg Smith, to bring birding expertise in combination with his photographer's eye to make this tour a great opportunity for beginners and experienced birders alike. Smith says, "This is one of our most popular destinations for without leaving the mainland USA, birding and nature tour participants find themselves in an exotic destination. Tropical hardwood "hammocks" – isolated tree islands that are among America's rarest habitats – are a great opportunity to search for Pine Warblers, Barred Owls, and colorful endemic tree snails. Shoreline tidal habitats of Florida Bay and nearby Eco Pond host Roseate Spoonbills, Purple Gallinules, and both Least and American bitterns."
Smith leads Naturalist Journey's tour extension to the Florida Keys in order to further inspire those unfamiliar with Florida's rich natural history heritage. Birding and nature tour participants can expect to see and photograph White Ibises, a number of herons, and egrets, and with luck, bright Roseate Spoonbills. Adventure travelers can enjoy the white sand beaches of Bahia Honda State Park. A rich sense of history at Fort Jefferson, as well as fabulous birding, can be gained on a full-day boat tour to the Dry Tortugas, with a chance to see both Brown and Masked boobies, Magnificent Frigatebirds, Bridled and Sooty terns, Brown Noddies, and dozens of migratory songbirds.
Find full details of Naturalist Journeys Everglades and Keys Guided Birding and Eco-Tour at:
http://www.naturalistjourneys.com/jcalendar/jc_FL13.htm.
More about Florida's Everglades and Keys
Everglades National Park was created in 1947, and currently the government of Florida is proposing $60 million dollars towards further restoration of America's Everglades. The several ecosystems within the Everglades host the wealth of flora and fauna within them. Sawgrass marshes and sloughs, hardwood hammocks, pineland, cypress swamps, mangrove and coastal prairie, and the waters of the Florida Bay provide exceptional biodiversity. In addition to numerous birds, American Alligators, Saltwater Crocodiles, and Florida Black Bear and Florida Panther (although rarely seen) reside there.
More about Florida Everglades and Keys Guided Birding and Eco-tour April 20 – 27, 2013:
This week-long Florida birding and nature tour begins in Fort Lauderdale and departs from Miami, with an optional Keys and Dry Tortugas extension from April 27 – May 1, 2013. Limited to twelve participants, the ecotourism experience is not complete without sampling local foods, and participants will enjoy local cuisine, from simple "crab shacks" to elaborate seaside dining.
More about Naturalist Journeys:
Naturalist Journeys LLC, a top birding and nature tour company, offers specialty small group travel worldwide, from the western U.S. to Alaska, Hawaii and Florida, Costa Rica, Panama, safaris in Africa and more. Naturalist Journey's guided nature and birding tours feature expert guides with decades of experience in bird-watching, travel photography and other forms of eco-tourism. Naturalist Journeys also offers hiking and adventure travel tours in many national parks and wildlife reserves, including the Galapagos, Antarctica and the Amazon.