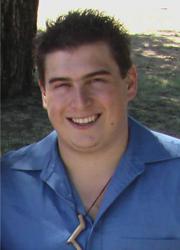 What you can do with your blog is keep people up-to-date with what's happening in your marketplace, what's happening in your industry, and also just give them general tips and advice that are handy for your customers
Mansfield, Au (PRWEB) November 22, 2012
In its first ever video blog, Evergreen Profit goes over the reasons why small businesses should blog and what to consider when making a website mobile-friendly.
According to Evergreen Profit's owner, Justin Meadows, having a blog on a business website helps build the business brand.
"What you can do with your blog is keep people up-to-date with what's happening in your marketplace, what's happening in your industry, and also just give them general tips and advice that are handy for your customers. Doing this sort of thing builds the authority of your business and makes your business look more professional and more knowledgeable than your competition," said Mr. Meadows.
Having a blog with fresh and relevant entries will also help a business rank better on Google.
"The other thing is that Google has said time and time again that they want to be displaying fresh quality content websites in the top of the search engines. They have been making a number of updates recently which mean that if your website doesn't have very much valuable information on it, it's probably not going to be ranking very high," explained Mr. Meadows.
"The way Google works is that it wants to serve up the most relevant and valuable information to the people who are searching. Having a blog actually helps out Google with that," he continued.
The second part of the video blog talks about options a business has for making their website mobile-friendly.
Meadows goes over two main ways to make a website friendly to mobile phones.
"The first way is to create a separate mobile website," explained Mr. Meadows.
Meadows does not condone creating a separate mobile site.
"It's a bit of an extra cost for you, as well as for the visitor it seems like you're not quite getting everything that you should be getting because the visitors can see that it's not the full website," said Mr. Meadows.
Instead, he recommends that businesses use a website theme that will be responsive to mobile devices.
"For WordPress websites, you can make your theme responsive so that when visitors look at the website from a mobile, it automatically rearranges and adjusts its size so that it's easy to read and you can click on parts easily with a finger on a screen and it just looks really nice from a small mobile device," explained Mr. Meadows.
Meadows recommends the method of making a business website responsive for businesses that want to make their site friendly to smartphones and tablets.
Businesses that want help on blogging and creating a mobile website can go to http://evergreenprofit.com/.
About Evergreen Profit
Evergreen Profit was established in 2010 by Justin Meadows. It is a web marketing firm focused on website design and web content creation to help businesses rank high in search engine results.
Evergreen Profit is based out of Mansfield, Australia, but they serve businesses worldwide.
Contact Evergreen Profit to learn how to get more web exposure for a business website.