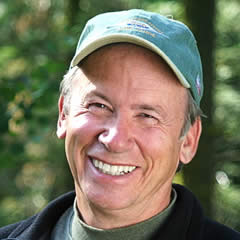 Boston, MA (PRWEB) June 23, 2013
Jack Cash Carlton's Training Solutions announced its plan this week to launch a change management workshop featuring Dewitt Jones Everyday Creativity training video. Corporations are seeing that in stressful economic times, adaptation through change management is a must. Dewitt Jones Everyday Creativity is an excellent example of how Jack Cash Carlton's Training Solutions attacks change management in a unique and creative way.
Although a Dewitt Jones video has been used in numerous training initiatives for countless organizations across the globe, change management is often not instigated by a photographer. His unusual techniques and approach to his job seem to have made him quite successful not just in photography, but in business and life. This training video follows Jones through his job where he explores how he garners his ideas and how it has changed his life.
How many of us have passion in our work? How many of us have passion in our lives? How many of us personally know someone who has either? The hardest part is finding passion in our everyday lives. That thing that makes our lives seem fulfilled and our careers fresh and inspiring. But where does inspiration come from? If it can be found the hard part is how to maintain it.
In Everyday Creativity Dewitt Jones actually provides a system to how he finds his passion in his work every single day. There are formulas for success and since his success resides in finding his passion that is where he begins. Dewitt Jones makes it a point to always take his starting point and build from there. What other ways can he look at his job? What other perspectives can he gain by looking at each project in a unique way? He uses this technique of asking himself great questions to explore answers he wants in his life and career. What an interesting approach. If a person knows the answers they wish to hear, ask the questions that lead them there.
His training video Focus Your Vision chronicles his exploration into choosing that passion and pointing it at something you can fall love with. If it is your job he asks how anyone can keep it new each day and laser focus their attention to all it encompasses to feel that love for their work in all that they do each day. Any manager that can do that has her people at their command.
Jack Cash Carlton's Training has found that their clients love Dewitt Jones Everyday Creativity not just for what it does but how it makes them feel. The inspiration that comes from the programs is one corporation's embrace on a global level but also on a personal level. To view the online preview of Dewitt Jones Everyday Creativity or know more about this company, click on their site at Jack Cash Carlton's Training.