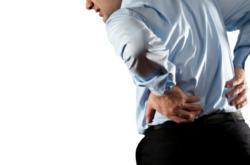 …I'd like to thank you for your courses. It's great to be able to use your material and get instant gratification with treatment…
Louisville, KY (PRWEB) July 26, 2011
EIM, known for administering the largest physical therapy residency program in the United States, offers an online, continuing education course titled, An Introduction to the Diagnosis and Management of Chronic Spinal Pain, that provides an evidence-based knowledge of pain sciences for physical therapists. This course focuses practicing physical therapists on actionable ways to successfully manage difficult spinal pain conditions.
In June 2011, the Institute of Medicine (IOM) reports that "every year, at least 116 million adult Americans experience chronic pain, a condition that costs the nation between $560 billion and $635 billion annually." The IOM report also notes that much of the pain experienced by adults in the United States is preventable or could be better managed. The Evidence In Motion (EIM) Institute for Health Professions recognizes the need to educate physical therapists on chronic pain treatment and prevention.
"Pain is the principal reason why patients seek physical therapy," explains Timothy Flynn, PT, PhD , and EIM owner. "It is critical that today's physical therapist maintains a basic, accurate knowledge of the pain sciences. Nowhere is the nature of pain and suffering more misunderstood than in the arena of spinal pain. The data is overwhelming that our current medical and surgical procedures are harming a large number of patients by failing to implement current evidence into the management of spinal pain."
Upon completion of EIM's Chronic Spinal Pain Course, participants will be able to demonstrate knowledge of the current science of nociception, the experience of pain, and the nature of suffering. They also will learn to describe modulators of pain that increase or decrease the pain experience and identify factors that influence the course of a patient's prognosis. In addition, after course completion, students will be able to use knowledge in the pain sciences related to structure, movement dysfunction, response to injury and disease and promotion of health and wellness to enhance outcomes for patients with chronic spinal pain.
This course is self-paced and is designed to be completed in a 4-week time period; however, students have a maximum of 8 weeks to complete the course if needed. Participants earn 1 credit hour or 1.5 CEU's from the EIM Institute of Health Professions upon completion.
"…I'd like to thank you for your courses. It's great to be able to use your material and get instant gratification with treatment…" states a recent EIM student. "…because of your courses, I have become a better clinician as it relates to skills and problem solving …Thank you!"
For more information on EIM's Chronic Spinal Pain Course and other offerings, please call 1-888-709-7096 or email info(at)eimpt(dot)com.
About Evidence In Motion:
Evidence in Motion (EIM) is an education and consultation company whose sole reason of existence is to elevate the physical therapy profession and the role of physical therapists in healthcare delivery. A strong dedication to fostering the creation and assimilation of an evidence-based practice culture within the physical therapy profession is a cornerstone of Evidence In Motion's mission. They have put in place evidence-based practice treatment pathways in many facilities and aims to promote the global sharing of information and ideas, thus advancing evidence-based physical therapy practice, research and education around the world. Evidence In Motion offers Continuing Education, Residencies, a Fellowship Program, a Musculoskeletal Transition DPT, and an Executive Program in Private Practice Management with optional Transition DPT. For more information, please visit EvidenceInMotion.com. You can also find Evidence In Motion on Facebook and Twitter, @EIMTeam.
# # #