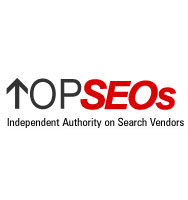 While we started out with search being our core competency, we are now positioned to service bigger brands like McDonalds, Clear Wire, Mail.com, and more
Plymouth, IN (PRWEB) February 5, 2009
topseos, the independent authority on Search Vendors, named eVisibility one of the best organic optimization companies three months in a row, confirming the high quality of services provided by the company.
Established in 1996 as VNS Search Marketing, the company became eVisibility in 2003 after acquiring the domain. "While we started out with search being our core competency, we are now positioned to service bigger brands like McDonalds, Clear Wire, Mail.com, and more," says Miguel Salcido, eVisibility's Vice-President of Operations. topseos is not the only independent authority to recognize eVisibility's quality of services. The company has been nominated for Business of the Year by their local chamber of commerce, as well as for the San Diego Society for Human Resource Management's (SDSHRM) 2008 Workplace Excellence award. They offer a robust behavioral retargeting campaign that helps recapture more than 98% of visitors that do not convert their first time on a client's site. "Our ability to expand and efficiently increase online ad spend is really attractive to larger companies and brands. You will never hit a ceiling with us, there is always more to do online with eVisibility," says Salcido.
"They have consistently surpassed their competition and go the extra mile for their customers," said Jeev Trika, Partner at topseos, explaining why eVisibilty was ranked among the best SEO firms.
To view the complete list of best SEO companies visit: http://www.topseos.com/rankings-of-best-organic-optimization-companies.
To learn more about eVisibilty, Inc. please visit: http://www.topseos.com/evisibility-inc.
###