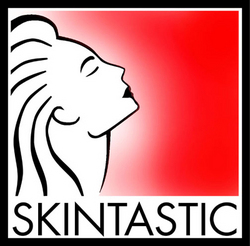 Skintastic is always searching for new aesthetic treatments offering even longer-lasting, consistently-great results for our cosmetic patients--treatments that are minimally-invasive and take very little time away from a busy schedule
N. Dallas/Plano, TX (PRWEB) July 8, 2008 -
SKINTASTIC™ Medical and Surgical Rejuvenation Center is pleased to announce the arrival of newly FDA-approved Evolence®--the latest injectable collagen filler in the Skintastic arsenal of little- or no-downtime beauty treatments.
EVOLENCE® boasts immediate, predictable visible results, with little swelling. Less bruising and pain were also reported with EVOLENCE® in a comparison study against a popular dermal filler.
EVOLENCE® differs from other cosmetic filler giants in its unique formulation; EVOLENCE® utilizes highly-purified porcine Type I collagen, regarded as a preferred medical grafting substance due to its nearly identical similarity to human collagen. In comparison to one of the popular, hyaluronic acid, sugar-based gel fillers that are gradually absorbed into the body, EVOLENCE® is injected deeper into the dermis where it forms a 3D cellular matrix--replacing the skin's depleted collagen with new collagen (instead of a collagen substitute), for longer-lasting, natural-looking results. Unlike some other animal-based collagen fillers, EVOLENCE® requires no skin-test prior to treatment.
All injectable treatments at Skintastic are performed by cosmetic surgeon Jeffrey Adelglass, M.D., F.A.C.S. According to Dr. Adelglass, " Skintastic is always searching for new aesthetic treatments offering even longer-lasting, consistently-great results for our cosmetic patients--treatments that are minimally-invasive and take very little time away from a busy schedule". Most of Skintastic's medical spa treatments can be performed in under an hour. Dr. Adelglass adds that while each of the fillers Skintastic employs offers a unique benefit, a key EVOLENCE® advantage is that its immediate visible correction should result in high satisfaction in patients seeking real, natural-appearing collagen replacement.
Experience counts. Jeffrey Adelglass, M.D., F.A.C.S. was the first Texas physician to recently achieve simultaneous Diamond pinnacle-level status as a Botox® injector and Triple-Platinum status with Medicis, the makers of Restylane® and Perlane® injectable fillers. Dr. Adelglass is a member of the Star Program--a group of cosmetic physicians specially-trained to work with EVOLENCE®, and an exclusive Black Card member of Radiesse® physician injectors. He serves on the scientific advisory boards of most, if not all U.S. dermal filler companies, and on the National Education Foundation for Allergan, instructing other cosmetic physicians to safely administer Botox® using his well-honed injection techniques. Dr. Adelglass is also an official training instructor for SmartLipo™ laser body sculpting, the DOT Fractional skin resurfacing laser, ArteFill® and Juvederm® dermal fillers. With his level of experience, it's no wonder that many of the representatives of these companies, with all their available options, select Dr. Adelglass as their own cosmetic physician of choice.
The cost of EVOLENCE® is expected to be comparable to that of other currently-popular dermal fillers. Call (972) 620-3223 to be added to a waiting list to receive a complimentary EVOLENCE® evaluation (and to receive a special introductory offer). EVOLENCE®-related questions can also be forwarded to skintastic(at)skintastic.com. Skintastic is located in the Presbyterian Plano Center for Diagnostics and Surgery at 6020 W. Parker, Suite 400 in Plano, Texas.
###