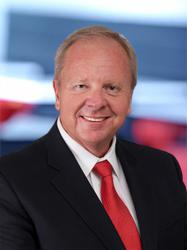 Engel & Völkers' international approach to the luxury market is a refreshing and a rare opportunity for brokerages to provide the best possible service to their clientele.
New York, NY (PRWEB) December 20, 2012
Today, Engel & Völkers, the international luxury real estate firm, announced the appointment of Tim Jones to Vice President, Market Development, Western Region, joining its U.S. corporate headquarters team in a move to increase its focus on western real estate markets as the global brand prepares to enter new markets nationwide.
"We are extremely fortunate to have someone with Tim's experience in this new role," said Anthony Hitt, Chief Operating Officer of Engel & Völkers U.S. "His knowledge of the Engel & Völkers brand, expertise in the premium real estate market space, as well as his numerous contacts within the industry, make him the clear choice to become part of the team dedicated to bringing our unique offering to the many home sellers who demand and expect higher levels of quality in their real estate service."
Jones started with Engel & Völkers in 2008. He developed his first Engel & Völkers brokerage in Santa Monica that year and continues to be a top performing office within the Engel & Völkers network. Prior to joining Engel & Völkers, Jones was a Director for Realty World International responsible managing brokerage services support. He has held senior positions with organizations building national brands including Best Western International.
In 2006 and 2007, he received a coveted, annual Realty World International award for market development, having secured 40 new licenses for each year. In 2009, he was nominated as one of the Top Five Expansion Managers of the Year worldwide.
As Vice President of Market Development, Western Region for Engel & Völkers, Jones will belong to a team dedicated to the growth of the brand throughout the U.S., focusing on western states.
"Engel & Völkers is the first choice of discerning brokerages, agents, sellers and buyers in the premium real estate markets around the world, and here in the U.S.," said Jones.
"It's very exciting to be able to offer a platform with a premium level value proposition developed exclusively for Engel & Völkers brokerages and agents in the U.S.," said Jones. " Engel & Völkers' international approach to the luxury market is a refreshing and rare opportunity for brokerages to provide the best possible service to their clientele."
About Engel & Völkers
From its beginning in 1977 as a specialty boutique providing exclusive, high-end real estate services, Engel & Völkers has become one of the world's leading companies specializing in the sale and lease of premium residential and commercial property and yachts. Engel & Völkers opened its first brokerage in the U.S. in 2006 extending its global network of 3,800 real estate advisors in 482 residential brokerages and 39 commercial offices spanning 36 countries offering both private and institutional clients a professionally tailored range of luxury services. Committed to exceptional service, Engel & Völkers supports its agents with an array of high quality business services; marketing programs and tools; cutting edge mobile, social and web technologies; as well as access to its global network of real estate professionals and data. Engel & Völkers is an active supporter of the Fair Housing Act and the Equal Opportunity Act. Each office is independently owned and operated. For more information about Engel & Völkers, please visit us at http://www.evusa.com, http://www.facebook.com/EngelVolkersUSA and follow us at http://www.twitter.com/EV_USA