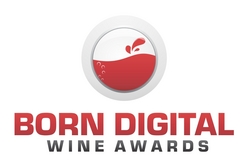 Wine content is created in many places
(PRWEB) October 28, 2010
The organizers of the European Wine Bloggers Conference (EWBC) are launching the first ever Born Digital Wine Awards for the best individual examples of electronic publishing from around the world. The awards, to be presented in Spring 2011, will recognize writers and artists for their works in categories including text, video and audio. Judging of all works nominated for the awards will be carried out by a panel of leading wine industry professionals, including Jancis Robinson MW and Elin McCoy, author of The Emperor of Wine.
The Born Digital Wine Awards system is designed to reward individual articles, not entire sites, which are first published in a digital format. Authors can submit their own works for nomination consideration. Entries can be in any language, and foreign language works will be translated into English for the judges.
The multilingual aspect is emphasized by the founders of the awards, Ryan and Gabriella Opaz of Catavino.net and Robert McIntosh of WineConversation.com, who also are the organizers of the EWBC, the world's largest international wine blogger event.
"Many online awards processes reward popularity and design," says McIntosh. "While these are important elements for attracting new readers, they may not actually reflect the quality of the content itself and can be dominated by the size of the English speaking audience."
All content submitted for Born Digital Wine Awards nomination must have been already published in an electronic format, online and in a non-restricted (free) manner.
"You do not need to be a regular writer/blogger to have contributed to the online wine discussion," explains Ryan Opaz. "Of course we want to encourage bloggers, who are often the most prolific source of content. But we also recognize newspapers, online journals, video sites, and winery websites. Wine content is created in many places."
The categories for the 2011 awards are:
Best Investigative Wine Writing: for a distinguished example of investigative reporting by an individual or team, presented as a single wine article or series (video, audio, written text)
Best Editorial Wine Writing: for outstanding examples of wine writing, giving prime consideration to literary quality and originality
Best Wine Tourism Feature: Speaking about a particular region as a tourist destination with a focus on wine (written text, video, audio, photo)
Best Wine Themed Video: Video content that either educates, demonstrates or builds awareness for wine (video)
Best Winery Self Produced Content: for outstanding examples of content created by wineries to promote their brand and reach out to key audiences
These awards will be judged in English but the content can be submitted in any language. Each author submitting a story in a language other than English will be encouraged to submit a translation at the same time. For those who cannot afford to, or choose not to, the Born Digital Wine Awards will pay for a professional translation of the article to be submitted with the original.
Members of the judging panel for the first edition will be:
Jancis Robinson – JancisRobinson.com
Evan Schnittman - Bloomsbury Managing Director Group Sales and Marketing, Print and Digital
Patrick Schmitt – Editor, Drinks Business
Elin McCoy – Writer Bloomberg, author
Robert Joseph – Editor at Large Meininger's Wine Business International 
Others to be announced in January 2011
Nominations will be open from 1st November 2010 to 28th February 2011, with judging beginning in March 2011. Winners will be announced in Spring 2011 at a special ceremony.
###