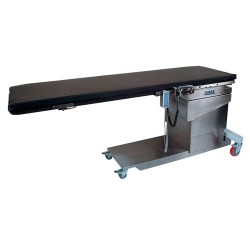 Rising healthcare costs mean that hospitals are looking to reduce costs wherever they can; Tower and QuickMedical® can help."
Issaquah, WA (Vocus/PRWEB) February 27, 2011
"Savings, choice and integrity. Three key words that describe the value Group Purchasing Organizations, Tower and QuickMedical bring to their customers and members," said Vivian Burmester, Vice-President of Tower Medical Systems. Group Purchasing Organizations (GPO) allow members to choose from market leading and emerging suppliers to ensure the best price, technology and quality products." Ms. Burmester concluded, "Tower Medical Systems sought this affiliation so that we could offer GPO members the best value. Rising healthcare costs mean that hospitals are looking to reduce costs wherever they can; Tower and QuickMedical® can help."
As an approved GPO vendor, Tower Medical will offer pre-negotiated group purchase savings to thousands of member hospitals. The new agreement is expected to lower overall costs of Tower Medical System Exam Tables to GPO customers. The terms of the contracts make Tower products available to hospital GPO customers starting after January 1, 2011.
"As a preferred distributor for Tower Medical and other major manufacturers, we are very pleased to be part of the GPO contracts," said Scott Hanna, CEO at QuickMedical®. "QuickMedical® has been a distributor for Tower Medical since 2005, and we are looking forward to building a new relationship with the GPO members and continuing our relationship with Tower Medical under these new agreements."
QuickMedical® is a Medical Supply Store offering a large selection of medical equipment and supplies. Established in 1993, they offer over twenty-five thousand medical products, many with lease options and free shipping. QuickMedical® has a large selection of health and fitness products, medical furniture, medical cabinets, medical casework, medical exam tables, medical lighting, x-ray equipment, and physical therapy products. QuickMedical® is also a distributor for a number of manufacturers who offer their products via Premier, MedAssets, Amerinet, and other Group Purchasing Organization contracts. For government (GSA) pricing, call 888-345-4858.
About Tower Medical Systems
Established in 1989 on Long Island, New York our family owned business has skillfully manufactured a variety of medical tables for our clients. Tower Medical Systems main concern is the effectiveness, efficiency, safety and economy of our products. The quality and structure of our products correlates with both the physician and patients' needs. We are proud of our products and look forward to welcoming you to the Tower Family. Providing comfort for the patient and accessibility for the physician is our promise to our customers. Custom fabricating of any of our products is also an available option.
###