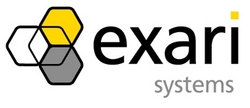 We are proud to welcome Munich Re into our rapidly expanding group of insurance customers around the world
Ferndale, WA (PRWEB) September 1, 2009
Boston, MA and London - September 1, 2009 -Exari Group Inc. announced today that Munich Re's UKLB, a branch of the world's largest reinsurer, is using Exari's InsuranceAccelerator™ solution to power their XENA Treaty Documentation System. The system integrates Exari with Tier 2 Consulting's Arena Document Control Application. Exari InsuranceAccelerator™ enables various departments to capture and input their requirements for the contract allowing the Treaty Documentation team to complete the first draft in a fraction of the time.
Post execution contract changes are also automated by Exari InsuranceAccelerator™. The software makes valuable contract data available enabling reports that summarize exactly which parts of the main treaty have changed. If a claim arises, everyone is aware of what clauses are relevant and can evaluate their impact.
Sigi Kammerer, Head of Claims and Treaty Documentation at Munich Re UKLB said, "Not only is it much faster and safer to create these Treaty documents with Exari InsuranceAccelerator™, there are other benefits as well. We have full version control and an audit trail, which is very important with such complex insurance documents. In the future, we plan to expand XENA to include Underwriting and Claims Authorities Documents as well as Non Disclosure Agreements. And we are pleased that other areas across the company have expressed their interest in using the system."
"We are proud to welcome Munich Re into our rapidly expanding group of insurance customers around the world," said Exari President Terry Lee. "We integrated Exari InsuranceAccelerator™ with our channel partner Tier2 Consulting's Arena, to provide an overall solution that Munich Re can grow into new areas of their business, in any location around the world.
Exari (http://www.exari.com) is a global leader in document automation for large enterprises. Exari's intuitive web-browser interface empowers business people to create their own contracts using the templates created by their legal department. This approach accelerates the contracts process and reduces the burden on busy legal departments. The Exari system significantly reduces costs, cycle time and risk, and is used worldwide by legal, procurement, sales, insurance, banking and government professionals. Customers are supported from Exari offices in Boston, London, Munich and Melbourne.
Try a demo of our NDA or Services Agreement.
The Munich Re Group operates worldwide, turning risk into value. The Group operates in all lines of business, with around 44,000 employees at over 50 locations throughout the world and is characterized by particularly pronounced diversification, client focus and earnings stability. With premium income of around €22bn from reinsurance alone, it is one of the world's leading reinsurers. The primary insurance operations are mainly concentrated in the ERGO Insurance Group. With premium income of over €17bn, ERGO is one of the largest insurance groups in Europe and Germany. It is the market leader in Europe in health and legal expenses insurance, and 40 million clients in over 30 countries place their trust in the services and security it provides.
Contact:
Adine Deford
(617)938-3777
adeford (at) exari (dot) com
###