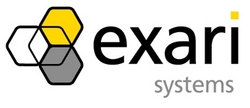 Boston, MA (PRWEB) July 29, 2009
Exari Group Inc., a leading document automation software company, announced today that Amlin Illinois Inc., the Chicago based subsidiary of leading Lloyd's insurer, Amlin, has selected Exari's InsuranceAccelerator™ solution for its U.S. domestic-admitted property/casualty product. InsuranceAccelerator™, http://www.exari.com/insuranceaccelerator.html ], met the requirements of the Chicago operation including support for multiple document types, the ability to easily build new products, scalability and the creation of detailed reports.
Paul Glenton, Vice President of Amlin Illinois, Inc. said, "We needed a comprehensive and flexible policy configuration solution. The ISO forms we deal with are very detailed and policies often contain multiple sections and coverages. Exari met our demands with a flexible, easy to use solution that can handle the complexity of our documents and which allows us to offer the high quality service which Amlin clients expect."
Exari Vice President Martin Kett adds, "Amlin is the second major Lloyd's insurer this year to implement Exari, following Catlin's deployment of InsuranceAccelerator™ for their worldwide offices. Key to meeting both sets of requirements was our speed of delivery enabling speed to market of the insurers' products, our comprehensive yet easy to use solution, and our web-browser interface. We look forward to partnering with both of these leading insurers as they build their businesses."
Exari (http://www.exari.com)] is a global leader in document automation for large enterprises. Exari's intuitive web-browser interface empowers business people to create their own contracts using the templates created by their legal department. This approach accelerates the contracts process and reduces the burden on busy legal departments. The Exari system significantly reduces costs, cycle time and risk, and is used worldwide by legal, procurement, sales, insurance, banking and government professionals. Customers are supported from Exari offices in Boston, London, Munich and Melbourne. Try a demo of our NDA or Services Agreement.
Amlin Illinois, Inc. is part of the Amlin Group , a specialist insurer and reinsurer which provides clients worldwide with property and casualty, aviation and marine coverage. Formed in August 2008 and using Lloyd's dual platform to write both licensed admitted and surplus lines business, Amlin Illinois, Inc. specializes in U.S. domestic admitted property and casualty business.
CONTACT:
Adine Deford
(617)938-3777
###