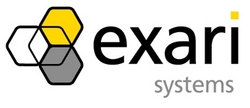 The way Oikocredit uses Exari is a perfect example of the benefits we bring to the loan financing sector, said Exari CEO Reg Foster.
London and Boston (PRWEB) September 22, 2008
Exari Group, Inc. (http://www.exari.com) a leading document assembly and contract management software company announced today that Oikocredit International has licensed Exari Document Assembly to automate its production of contracts. Agreements will be created for loans provided in over sixty countries spanning Latin America, Asia, Africa, Central and Eastern Europe.
Oikocredit International is one of the largest financiers of the microfinance sector worldwide. Oikocredit encourages individuals, churches and other organizations to invest their funds in a socially responsible manner. Oikocredit finances microfinance institutions, cooperatives, and small and medium-sized enterprises (SMEs) involved in agriculture, trade, services and manufacturing.
Oikocredit's Legal Department and Regional Offices, spread out over the four continents, will use Exari to help them manage ever-increasing volume and complexity in their loan documents without large budget increases and turnaround delays. Users will draw on a repository of smart templates, precedents and clauses which they can consolidate into fully compliant documents, driven by real-time business considerations.
"It is vital to our mission to produce our loan documentation as efficiently as possible," said Bob Bragar, Oikocredit's General Counsel. "The task is complicated by our far-flung organization and the need to accommodate multiple languages and legal systems. We think Exari will provide workable solutions for creating consistent, high quality loan agreements at reduced cost and cycle times."
"The way Oikocredit uses Exari is a perfect example of the benefits we bring to the loan financing sector, said Exari CEO Reg Foster. "We welcome the opportunity to partner with one of the world's leading social investors."
About Exari
Exari is a global leader in automated document assembly and contract management for large enterprises. Our system is used by legal, procurement, sales, insurance, banking and government professionals to streamline the creation of contracts, and other legal and business documents. Exari's solutions ensure compliance, provide increased visibility into contact data, and reduce risk by increasing the transparency of large portfolios of complex agreements. We use patented XML and web technologies, and deliver solutions that are simple to use, scalable, and easy to integrate with other enterprise systems. Exari has customers in the U.S., Europe, Australia and Asia, including large companies, government agencies, financial institutions and law firms. For more information, visit http://www.exari.com.
###