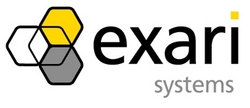 We welcome the opportunity to be a part of this important program.
Boston, MA (PRWEB) October 29, 2008
Exari Group Inc. http://www.exari.com announced today that the United States Department of Agriculture (USDA)/Rural Development will license Exari to automate the creation of loan packages for its electricity and telecommunications programs. These programs provide reliable, affordable electric and telephone/DSL service to America's rural communities.
The Electric Program provides leadership and capital to upgrade, expand, maintain and replace America's vast rural electric infrastructure. The Telecommunications Program finances the telecommunications infrastructure through loans to create traditional telephone service and broadband access.
Exari's web interview is the ideal way to gather the necessary information which is then generated into the relevant loan documentation. For simple transactions the documentation is provided directly to the loan specialists in PDF format for distribution to borrowers. For more complex transactions the documentation is routed to the Legal department in Word format for review.
"The USDA's use of Exari is a great example of the benefits of automated document assembly and highlights the intuitive nature of our web based wizard," said Exari CEO, Reg Foster. "We welcome the opportunity to be a part of this important program."
Exari is a global leader in automated document assembly and contract management for large enterprises. Using XML and patented web technologies enables Exari to provide transparency into large portfolios of complex agreements so customers are better able to understand and mitigate their exposure to risk. The Exari system is used worldwide by legal, procurement, sales, insurance, banking and government professionals to streamline the creation of contracts and other legal and business documents. Exari solutions ensure that controls, compliance, and best practices are promulgated throughout the entire enterprise. Customers are supported from Exari offices in Boston, London, Munich and Melbourne. For more information, visit http://www.exari.com.
The USDA Rural Development is committed to helping improve the economy and quality of life in all of rural America. Rural Development achieves its mission by helping rural individuals, communities and businesses obtain the financial and technical assistance needed to address their diverse and unique needs.
###