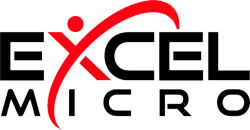 an experience unlike any other
Philadelphia, PA (PRWEB) May 09, 2013
Philadelphia-based cloud security distributor Excel Micro, Inc. (http://www.excelmicro.com) introduces a new way of offering the industry's premium solutions. Excel Micro eliminates the need for resellers to have multiple contracts and relationships with providers such as McAfee®, Symantec™, and Google™, by giving their valued partners the ability to provision any of their solutions under one Universal Service Agreement. Resellers no longer need to worry about large commitments and long-term contracts with separate vendors, and can now offer the industry's premier solutions to their clients with any amount of users.
Excel Micro has been known for years as the largest Authorized Distributor of Google Message Security & Compliance solutions, formally known as Postini. Their aggressive and rewarding program helped them to grow their reseller channel to over 3,000 providers worldwide. With the announcement Google made in 2012 regarding the transition of Google Message Security & Discovery into Google Apps, Excel Micro has been providing guidance and also alternatives to Postini for resellers that may not want to transition to Google Apps.
By expanding and diversifying their products throughout 2012 and 2013 and also expanding their team internally by hiring more developers and engineers, Excel Micro's resellers are able to take full advantage of a one-touch migration tool to migrate any Postini account to another industry leading security solution. Excel Micro invites any other Postini providers to migrate their existing Postini hierarchy to their distribution with their price match guarantee program to extend their life on Postini prior to transitioning to Google Apps, and also have the ability to access tools to migrate some or all of their clients to an alternative solution.
The one-touch migration tool currently is exclusive to Excel Micro's resellers and is accessible in their secure partner portal. The partner portal is a central location for Excel Micro resellers to manage their accounts, generate actual usage reports, submit and track support tickets with their product specialists, and additional resources. Excel Micro is truly providing a value-add distribution model and are unlike any distributor. Having a Universal Service Agreement, their migration tools, and access to their in-house technical support, is driving resellers to start offering more than just one solution to their clients which leads to higher client retention and more recurring revenue.
"We want to provide our resellers with an experience unlike any other," states Michael Amadio, Director of Marketing. "Our team is constantly looking to add more tools, videos, and resources to assist our partners and their needs. We understand that not every solution will fit our resellers or their customer's needs, so we want to give them the freedom and power to offer only the best in breed products anytime to any amount of users with no long-term commitment."
Having the ability to offer premium solutions to any size client without a long term contract or minimum user commitment under the Excel Micro Universal Service Agreement is helping VARs and MSPs generate more recurring revenue, and pursue business that may have been lost in the past due to minimum requirements. Not only are resellers getting more aggressive rates and sales tools, they are getting the support and experience of Excel Micro's team.
About Excel Micro, Inc.
Excel Micro, Inc. is one of the premier Software-as-a-Service distributors partnering with leading providers of best of breed cloud solutions since 2001. By establishing relationships with market leaders focused on security and compliance, Excel Micro takes the burden out of having large minimum commitments, and gives resellers the opportunity to take advantage of a program built for resellers without any huge upfront costs. Excel Micro's approach is to provide resellers with a single point-of-purchase for the industry's top security solutions, with round-the-clock sales and technical support from the company's headquarters outside of Philadelphia, PA.