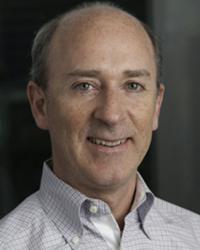 North Adams, MA (PRWEB) September 21, 2011
Excelsior is pleased to announce the appointment of Brendan M. Burns as Chief Executive Officer effective September 1, 2011. Burns, forty-five years old, has a successful history leading the strategic growth of businesses in highly competitive industries. "For the past eighteen months, I have enjoyed the privilege of working with David Crane and the team at Excelsior as the company developed its growth strategy in a difficult economic climate, culminating in the acquisition of Oatmeal Studios in January," says Burns. "During this time, I have become increasingly excited about the growth prospects for the company and the opportunities within our industry of Commercial Printing and Specialty Publishing. Excelsior has terrific people, the ability to create beautiful products, and an enduring commitment to excellence. Indeed, Excelsior lives up to its name and I am excited to become a part of it."
Prior to Excelsior, Burns worked as Founder and Managing Director of Stepping Stone Capital Partners, LLC. Previously Burns has held leadership positions in several companies in the information technology, e-commerce, targeted marketing, and publishing fields. Notably, Burns was a pioneer in online publishing and advertising as the founder of AdOne Classified Network, which later became PowerOne Media. As CEO there, Burns built the largest network of local media and advertising websites in North America, attracting investors such as Hearst Corporation, Newhouse/Advance, Venrock Associates, and the Pritzer family.
Excelsior has been steadily building its menu of capabilities in addition to print and mail, and Burns will help in creating and executing strategies for continued growth. Chairman David Crane says, "Brendan is a great addition to our team. His real world experience running businesses, combined with his academic and consulting knowledge, gives him a unique ability to deliver creative and innovative solutions to help our customers. I'm confident he will play a key leadership role as Excelsior continues to evolve and grow."
Burns earned an MBA in Corporate Finance and Entrepreneurship from Columbia University and his BS from Fordham University. Since 2004, he has been an adjunct professor in the Lang Center for Entrepreneurship at Columbia's Graduate Business School and serves on the Advisory Board of the Lang Fund, which invests in promising student-originated startups. A native of upstate New York, Burns now lives in Richmond, MA with his wife of sixteen years and three children.
Founded in 1892 and reborn in 2005, Excelsior is dedicated to providing its customers with creative, cost-effective printing, digital communications, mail and distribution programs that provide a competitive edge. Specialty business divisions include SeedPrint, packaging for the seed industry, and Oatmeal Studios, greeting card publishing. For more information on Excelsior, follow us on Facebook and Twitter, visit us at http://www.excelsiorprinting.com, or email Julianne Fruscio at jwfruscio(at)excelsiorprinting(dot)com.
###