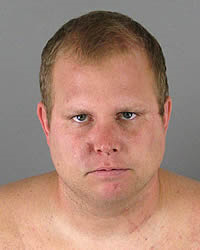 These officers did not even have the legal cause to issue Mr. Wilson a parking ticket, much less proceed with the unreasonable detention and ultimate use of deadly force
(PRWEB) April 30, 2010
Riverside, CA Caree Annette Harper, will begin defending Lumard Wilson against criminal charges of 245PC, battery of an officer, in Riverside Superior Court. The hearing is scheduled for April 30, 2010 and the trial is set to begin May 6, 2010 in Riverside, California...
Case Details (Case# RIF141184 Dept 42)
According to case filings, on January 11, 2008, former Riverside Officer David Reeves, and Riverside Officer D.J. Floyd contacted Wilson while he was seated in his vehicle, which was legally parked on a Riverside residential street. A camera installed in one of the police cars depicts Officer Floyd smashing Wilson's driver's side car window and hitting Wilson. Wilson attempted to flee in the vehicle while Floyd beat him with a flashlight when Reeves opened fire.
The video included in the filing shows that Former Riverside Officer Reeves fired multiple shots into Wilson's vehicle. Wilson was struck with multiple bullets in the neck and hand and ultimately crashed a few blocks away.
Floyd and Reeves maintain that the defendant attempted to run them over with his vehicle while fleeing the scene.
"These officers did not even have the legal cause to issue Mr. Wilson a parking ticket, much less proceed with the unreasonable detention and ultimate use of deadly force," states Caree Annette Harper, attorney for the defense.
Former Riverside Officer Reeves has since been convicted of unrelated multiple charges of armed robbery and is currently serving 15 years in Kern Valley State Prison.
After pleading guilty on February 23, 2010 to four counts of armed robbery and three counts of attempted armed robbery, all of which included allegations of using a firearm during a felony, Reeves was sentenced on March 11.
Reeves was on the police force at the time of the crimes and blamed his behavior on an addiction to prescription drugs that got out of control.
Visit Harper's website for more information on her firm and the case.
The trial of Lumard Wilson is scheduled to begin on May 6, 2010.
About Caree Harper, Attorney and The Law Office of Caree Annette Harper:
The law office of Caree Annette Harper provides zealous criminal defense on major felony cases, DUIs, and misdemeanors throughout southern California, as well as cases involving local police and excessive force.
Harper was admitted to practice in the State of California, the Supreme Court of California, the United States District Court in the Central District of California, and the 9th Circuit Court of Appeals.
She was the recipient of the Certificate of Special Congressional Recognition from the United States House of Representatives (Congressman Adam Schiff) in 2005. She has also received the Shirley Fields Volunteer Award from the County of Los Angeles after dedicating nearly 50% of work in one year to pro bono cases.
# # #