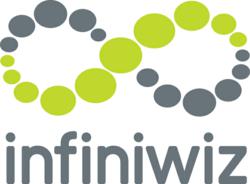 (PRWEB) March 25, 2011
Infiniwiz announces the launch of its exchange hosting service. The Illinois-based company offers unlimited exchange for the low flat rate of $9.99/month without needing a long-term contract.
Exchange hosting by Infiniwiz takes the best features and security of Microsoft Exchange but delivers them in a no hassle format. The expensive and time-consuming task of setting up and maintaining an in-house server is eliminated.
One Infiniwiz user, Diana Tokat from Estate Properties, cannot imagine going back to the days of storage limit approaching warnings or surprise end-of-the-month charges when the data limit had been exceeding. Infiniwiz eradicates the frustration that would hamper productivity by wasting her time and energy focusing on her email inbox.
"I wish everyone I worked with was as helpful and accommodating as Infiniwiz," Tokat said. "I mean it, those guys rock. No hassles no limits. Finally when someone says unlimited, they mean it."
Key features of Infiniwiz' exchange hosting include:

Unlimited mailbox
Advanced web-based administration
Access from any mobile device or browser
Complete Outlook integration
Free Outlook 2010 for PC and Outlook 2011 for Mac
24/7 Live Support
Users have access to the easy-to-use Infiniwiz Control Panel. All facets of the hosting service can be accessed from that panel. Full email box management (users, groups, password resets, etc.), Blackberry service, account billing and invoicing, and trouble ticket submission are just one click away from the panel.
Accounts have two separate levels of security: administrator and user. Administrators have complete access to the account and can designate the access that users have to the mailbox. Administrators can easily add and delete users in their account as people come and go from company. The time waiting for a company's IT department to set up a new hire's email account is gone.
Whether a business has a traditional workplace or a network of telecommuters, exchange hosting allows every user in a company, regardless of physical location, complete access to the data at any time. Workers from a company's Los Angeles office can share documents with a Dallas office coworker. They can even view the availability of that coworker to set up an appointment for a conference call to go over the documents.
Since all data is located securely online and backed up nightly, computer meltdowns and server errors no longer cause endless headaches of lost work. All nightly backups are completed automatically.
About Infiniwiz
Headquartered in Arlington Heights, Illinois, Infiniwiz is a trusted provider of Microsoft Exchange Hosting Services for small to mid-sized businesses and organization nationwide. They are proud to be one of the few exchange hosting providers to offer unlimited mailboxes to all of their subscribers. The functionality and reliability that Microsoft Exchange can bring to companies can elevate a small or mid-sized business with the same powerful technology that Fortune 500 companies utilize in their workforce every day. For more information visit http://infiniwiz.com/
###