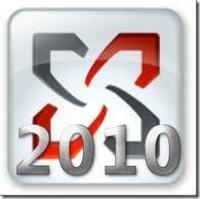 "As a Global consulting firm with consultants traveling around the globe and across different time zones, Exchange My Mail is the perfect solution to host our mail services," said Ravid M. Climor, CEO of Clicom."
Jericho, NY (PRWEB) November 5, 2010
Exchange My Mail, a provider of hosted Microsoft Exchange and other business email services specializing in small and medium businesses, today announced the general availability of its new hosted Exchange 2010 service. The new service provides small and medium business customers with the most advanced business email and calendaring system in an environment that provides the greatest possible up time and performance.
While not the first provider to offer Hosted Exchange 2010, Exchange My Mail created the first hosted Exchange 2010 service deemed "ready for business." The company invested significant additional months beyond other providers to test and optimize its Exchange 2010 service to ensure the best possible experience for customers. As part of the company's commitment to its customers, it always trades time for performance to ensure the best and most reliable service for customers.
"As a Global consulting firm with consultants traveling around the globe and across different time zones, Exchange My Mail is the perfect solution to host our mail services," said Ravid M. Climor, CEO of Clicom. "The service is much better than in-house solutions, less expensive and available 365 days a year. Exchange 2010 opened new doors for us to manage time and exchange information internally and among our clients."
To host the new Exchange 2010 service, Exchange My Mail built an entirely new premium infrastructure based on Dell servers, Cisco switches, and Compellent SAN. This infrastructure, the performance enhancements of the new Exchange 2010 software and Exchange My Mail's proprietary optimization methodology combine to create an environment for customers that are fast, secure, reliable and redundant.
"For our small and medium business customers, email is the lifeblood of their businesses," said Sal DiPiazza, Exchange My Mail's CEO. "To meet their needs, we are not often the first to market, but we always provide the fastest and most reliable email services, and that's what matters most to them."
The biggest benefits to Exchange My Mail's 2010 service apply to business Mac users. The new service includes free downloads of the new Outlook 2011 for Mac with every mailbox, and also supports the feature-rich Outlook Web Access client on all operating systems and browsers, providing Mac users with the same client and web experiences and their Windows-user colleagues. Windows users can also download MS Outlook 2010 for free.
Exchange My Mail's new hosted Exchange 2010 service is now available for purchase. Plans with 5GB and 25GB mailboxes are available for single users or hundreds of users starting at $8.95 per mailbox per month. To learn more visit http://www.exchangemymail.com.
###