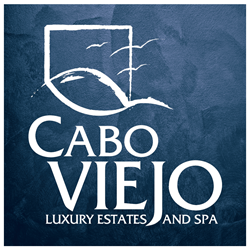 Cabo San Lucas, Mexico (PRWEB) September 30, 2014
When it comes to an unforgettable vacation experience, travelers can pick no better than Cabo San Lucas, Mexico. Located in Cabo San Lucas, Exclusive Fractional Ownership Club Cabo Viejo Luxury Estates and Spa knows why the region is such the perfect vacation destination. From the area's costal beauty to the delicious dining experiences and numerous activities, Cabo San Lucas is the perfect place to take a tropical getaway trip.
Travelers to Cabo San Lucas will not soon forget the incredible restaurants that are sprinkled throughout the area. Exclusive Fractional Ownership Club Cabo Viejo Luxury Estates and Spa recommends that vacationers spend some time planning out where to eat before they set out for the day. Some restaurants require reservations, and it would be a shame to miss out on such an unforgettable dining experience. From the romantic dining locations like Misiones De Kino Pasta Bella and Bar, to more casual locations like Burrito Surf, travelers are sure to find something to their liking in Cabo.
Exclusive Fractional Ownership Club Cabo Viejo Luxury Estates and Spa is well aware that fishing is a major draw to Cabo San Lucas. The region is known as the Marlin Capital of the World. In Cabo, the fishing is good all throughout the year, regardless of what season it is. October is an excellent month for Blue Marlin, Black Marlin, and Sailfish fishing in the area. Other possible October catches include Wahoo, Dorado, and Yellowfin tuna. Inshore fishing can yield Roosterfish, Snapper, and Grouper.
Cabo Viejo Luxury Estates and Spa also points out that besides the dining and the fishing, Cabo San Lucas offers plenty of other activities that will satisfy travelers of all types. Cabo Wabo is party central for travelers seeking such an experience, while the El Arco nature watch offers travelers a more relaxing activity, based around the iconic "arch" rock formation. Surfing amongst the great coastal waves is an exciting activity for seasoned surfers, and for the non-surfers the coast offers a great place to spectate from. Travelers interested in exploring the local coral reef can do so through the Cabo Pulmo national marine park, which allows snorkeling amongst the region's spectacular coral reefs.
For more information on what to do when visiting Cabo San Lucas, visit http://caboviejo.com.