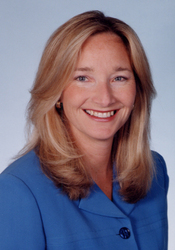 Cindy brings more than 24 years of direct marketing experience and incredible leadership skills to Pace Communications
Greensboro, NC (Vocus) April 15, 2009
Pace Communications today announced that Cindy Marshall has joined the company as President of the E-Commerce division. The E-Commerce division includes Exclusively Weddings, an online and catalog wedding retailer, as well as new brands to be launched in the coming year.
"Cindy brings more than 24 years of direct marketing experience and incredible leadership skills to Pace Communications," said Bonnie McElveen-Hunter, President and CEO of Pace Communications. "I know that Cindy is the right person to drive the growth of Exclusively Weddings, and we are thrilled to welcome her to the Pace family."
Prior to joining Pace Communications, Marshall served as Head of Marketing and E-Commerce for The Vermont Country Store. From 2001 to 2004, Marshall was Vice President of marketing for Ross-Simons, a leading jewelry and tabletop retailer. She also has held senior level positions at eZiba.com, L.L. Bean, Appleseeds, J.Jill, Inc. Magazine and The Walking Magazine.
"Exclusively Weddings is a well-known brand, focused on making dreams come true for today's bride and groom, and the future is abundant with many growth opportunities," said Marshall. "I look forward to working with the wonderful staff at Pace Communications to develop these opportunities and better meet our customers' needs."
Marshall serves as secretary of the New England Mail Order Association and is a board member of Abacus Client Advisory Board. In June 1995, she was recognized as "The Best and Brightest in Direct Marketing" by Catalog Age. Marshall received her bachelor's degree in marketing and management from New England College.
Marshall is an avid cyclist, skier and entertainer. She shares her passion for sailing with her husband, Jim, who was a professional sailor for 30 years, holding leadership roles with Young America and the New York Yacht Club America's Cup Challenge. Cindy has two stepchildren, Christopher Marshall, 28, and Elizabeth Marshall, 25.
About Exclusively Weddings
In business since 1992, Exclusively Weddings (http://www.eweddings.com) is a multi-channel retailer of wedding favors, wedding accessories, invitations, and wedding party gifts. Reaching brides-to-be via its 140-page catalog and Web site, Exclusively Weddings offers nearly 1,000 items geared toward the perfect wedding day, including top brands. The company distinguishes itself with the innovative creation of its own "EW Design" products, such as The Organized Bride(R) Collection, personalized bridesmaids' totes, wedding party gift bags, and more.
About Pace Communications
For 35 years, Pace Communications has been a leader in customized content. With dedication to excellence, Pace helps leading corporate clients develop successful branded editorial strategies and achieve unparalleled marketing and communication prominence. Pace's staff of more than 200 professionals consistently produces award-winning work in a variety of media, including magazines, Websites, catalogs, books, video and e-commerce. Founded and owned by Bonnie McElveen-Hunter, the current chair of the American Red Cross, Pace is based in Greensboro, N.C.
###