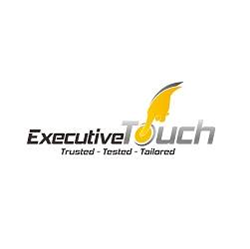 My goals are huge for 2016. I am looking to create opportunities further across the US for businesses whilst creating work opportunities for the entrepreneurs of New York City and beyond."
New York (PRWEB) December 23, 2015
2015 has been a fantastic year for Executive Touch and its independent contractors. The firm is excited to attend a business meeting on Wednesday 23rd December to review the year and get prepared for a successful 2016. The meeting will be hosted by industry leading business owners from across the globe and attendees will benefit from the opportunity to hear success stories from the highest achievers of 2015. It will be a great opportunity to gain an alternative perspective on how to run a successful business.
About Executive Touch: http://executivetouchinc.com/about/
The firm is excited to meet with their mentor to dissect the year, focusing on areas where they could have achieved greater success and encouraged faster growth. There will also be an opportunity for celebrating the firm's achievements. The firm will be looking to expand again in 2016 and will be setting goals to ensure these goals are achieved whilst delivering maximum results.
Executive Touch will then celebrate the year's successes by attending the firm's Christmas Party in New York. The party will be held in the Manhattan Holiday Inn and will be held in one of their largest function rooms. The party will host business owners from across the state and will offer attendees dinner, entertainment and dancing to start the firm's festive break. Executive Touch believes it is important to relax and unwind as the year draws to an end over the festive period.
Executive Touch is an outsourced sales and marketing firm based in New York. The firm are direct marketing specialists who work on behalf of their clients' brands in order to increase their revenue and generate a high ROI. The firm develop personalized campaigns that are taken directly to their clients' ideal target consumers via face-to-face marketing techniques. This helps the firm to forge long-lasting and personal business connections between brand and consumer. In turn, this often leads to increased customer acquisition, brand awareness and brand loyalty for their clients.
Managing Director of Executive Touch James Sagar, is excited for the meeting and the opportunity to celebrate the successes of 2015. He is excited for 2016 and what the future will bring to his growing business. "My goals are huge for 2016. I am looking to create opportunities further across the US for businesses whilst creating work opportunities for the entrepreneurs of New York City and beyond."