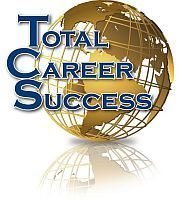 Jill Belconis has been a leader in every role she has held
Houston, TX (Vocus) June 17, 2010
Jill Belconis, International Chairman of Young Presidents' Organization, will be featured on Total Career Success, an Internet show on VoiceAmerica Talk Radio Network, at 11 a.m. Central on Monday, June 21. The show is designed to inform listeners and encourage them to achieve their career goals by featuring experts and business leaders to provide advice on job search and career advancement. Belconis is the first female chairman of the 60 year organization, and has a career track record for breaking the glass ceiling. She will share insights on leadership for men and women. Leaders on the move can learn:
•How to face adversity and succeed
•How to grow organizations even in tough times
•Qualities that enable leaders to grow personally and develop their organizations
•Build relationships with peers to advance their careers
Belconis shared, "Young Presidents' Organization is life-changing – it's a part of who I've become. One of the most effective ways to develop your personal and professional leadership is to collaborate with other leaders who are experiencing similar challenges and problems."
"Jill Belconis has been a leader in every role she has held," Sheryl Dawson, co-host shared. "Her career is a microcosm of YPO which is made up of entrepreneurs, family business leaders, and professional leaders."
Ken Dawson, Total Career Success show host added, "YPO represents the finest of leaders nationally and internationally."
Dawson added, "YPO is a hub of business excellence, with members representing the spectrum of industries from service to sales, manufacturing and financial, and who collectively operate companies that generate more than $5 trillion in combined annual revenues."
To listen to the broadcast, please visit voiceamerica.com and click on the Total Career Success icon. The show will air live at 9 – 10 a.m. Pacific time on June 21 and will then be available as an archive on the web site or to be downloaded to MP3 players and cell phones, or from iTunes http://www.itunes.com/podcast?id=311541702
For 7 free videos on career transition for boomers and every generation, visit http://www.betterjobbetterlife.com
About Young Presidents Organization
YPO (Young Presidents' Organization) is a not-for-profit, global network of young chief executives connected around the shared mission of becoming Better Leaders Through Education and Idea Exchange.TM Founded in 1950, YPO today provides 17,000 peers and their families in more than 100 countries with access to unique experiences, world-class resources, alliances with top learning institutions, and specialized Networks that help them enhance their business, community and personal leadership. For more information, visit ypo.org.
About Jill Belconis
Jill Belconis is the 2010-2011 International Chairman of Young Presidents' Organization and the first woman to hold the position in YPO's 60 year history. A YPO member since 1997, Belconis is the president of Shelter Mortgage Company, a subsidiary of Guaranty Bank in Milwaukee, Wisconsin. She joined the family-operated business in 1984 and has served as president since 1992. Before joining Shelter Mortgage, Belconis worked for IBM in its Data Processing Division, where she was the first female salesperson in her branch.
Belconis has more than 25 years of experience in developing and managing mortgage financing partnerships with real estate companies, builders, community banks and relocation companies across the United States. Under her leadership, Shelter Mortgage has grown to be the industry leader in mortgage partnerships, providing joint-venture home financing for nearly 40 affiliated companies.
Before being elected to her current position, Belconis served on the YPO International Board as chair of the events committee. She is a veteran of many YPO international events including seven Global Leadership Conferences and three Universities, as well as numerous seminars, roundtables, and parent-child events. She also has served as chapter chair and education chair of the YPO Chicago Chapter and is a strong advocate for YPO peer networking as a member of the Deal Network, Family Business Network, Real Estate Industry Network, Residential Development and Women's International Network.
About Total Career Success
Total Career Success, which is broadcast on VoiceAmerica, the world leader in Internet Talk Radio, aims to engage listeners in new ways of thinking about their potential, their goals, and their future. The show hosts are Ken and Sheryl Dawson, principals of Total Career Success, Inc. and authors of Job Search: The Total System, 3rd edition. They have served corporations in http:outplacement and career development as well as talent management optimization for 30 years in their consulting firm Dawson Consulting Group. The show presents guests who are experts in their fields to share the lessons they have learned in succeeding in their various areas of excellence and to discuss tips about a broad range of career issues, from specific career opportunities, to industries and workplace changes, to financial and career advancement considerations. To access their new free job search and career transition video series visit http://www.betterjobbetterlife.com For more information, visit totalcareersuccess.com
# # #