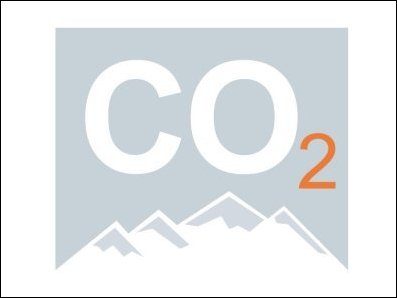 It is disconcerting that leaders are not spending more time aligning their employee's values with those of their organization
Minneapolis (PRWEB) April 23, 2007
One in three workers say their employer's core values are not always consistent with their own, states an executive coaching firm's newly released nationwide telephone survey. Such conflicts result in a loss of efficiency and productivity for the company and workers, states CO2 Partners, the firm that conducted the survey.
For so many employees to experience an ethical conflict with how they earn a living may account for the disengagement found in so many places of work, said CO2 Partners President Gary Cohen, adding that "management often seems to expect employees to ignore their personal values in favor of the ones posted on the wall."
"Which of the following best describes your attitude toward your own core values and how you earn a living?"

You know what your core values are and they are consistent with your employer's…44%
You know what your core values are, but they are not always consistent with your employer's…30%
You are not certain what your core values are, but you never feel uncomfortable working for your employer…11%
You don't feel core values have much to do with the work you do…10%
Clarity with respect to core values, Cohen predicted, will improve as more organizations see it as a substantive issue. "It is disconcerting that leaders are not spending more time aligning their employee's values with those of their organization," he said. "When employee values clash with the organizations operating values, the outcome is 'work avoidance' – passive, unproductive behaviors and a silent sabotage of projects and ideas. Employees may not be conscious of such behavior, but the covert negative manifestation is the direct result of them being forced to work in misalignment with their core values. Clearly, such misalignment can have a significant impact on workforce productivity and employee engagement."
"If organizations are going to grow talent and commitment there has to be mutuality when it comes to communication and operating principles," he adds, stating that employee motivation is the key. "Otherwise, the much-sought-after employee engagement will continue to prove elusive… and employee motivation will continue to wane. For the individual employee, understanding one's values and being able to work in alignment with them can have a huge impact on performance. Clearly, there is a link between core values and emotional commitment. Being clear about values will help to sustain someone through periods of anxiety or stress. Working in alignment with one's values reduces the likelihood of emotional outbursts or unproductive behavior such as gossiping and complaining."
The findings reflect a pervasive, if sometimes unexpressed, ethical dissonance in the workplace, said Cohen, adding that "an employee listens to management's ethical pronouncements, but may see little follow through. For instance, top management commonly expresses a commitment to standards of high performance, but then fails to act when a certain manager does not meet those standards. In such a case 'loyalty' seems to trump the professed value, and employees perceive management operating according to its own separate set of rules."
The survey of 615 employed Americans was conducted March 7-11 by International Communications Research, Media, PA.
CO2 Partners believes in the benefits of knowing and working in alignment with one's core values and offers a free assessment tool for those interested to learn more. For more information on this employee motivation and executive coaching survey, click here.
About CO2 Partners:
Based in the Minneapolis-St. Paul metro area, CO2 Partners provides leadership development and executive coaching to organizations and individuals throughout the U.S. Gary Cohen is author of "Just Ask," to be published in 2008.
Press contacts:
Gary Cohen
612-928-4747
http://www.co2partners.com
Shari Fryer
970-846-6607
###