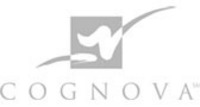 The results of self-awareness are extraordinary, and Voice Dialogue has become a valuable tool for increasing self-awareness in our work with leaders.
Marble Hill, GA (Vocus) June 28, 2010
Atlanta-area based Cognova Consulting, Inc., which specializes in executive assessment, development and coaching, is planning a mini-workshop to introduce the concept of Voice Dialogue to a group of business women in North Georgia on July 21. These women are successful executives and entrepreneurs associated with everything from large organizations to one-woman start-up companies who meet monthly to network and learn from one another in a variety of settings and formats. This will be a new way to for women executives to learn and advance as leaders in their respected businesses. Dr. Rebecca Stephens, consulting psychologist and (professional counselor on the counseling side of Cognova's business) has noted: "When I have talked with these women, I have realized how talented, bright and creative they are—and how they struggle to meet the multiple demands of their work and private lives. They often deal with a high-level of stress, not only because of the various roles they hope to fulfill, but because of the challenges associated with career change and the effort to re-invent themselves. We believe that introducing them to Voice Dialogue will give them a way to identify and understand more fully the aspects of themselves that may be facilitating as well as hindering their goal achievement."
Voice Dialogue was developed by two renowned psychotherapists, Hal and Sidra Stone, who have used it to help clients understand the various aspects of personality in order to create greater choice, consciousness and flexibility in their lives. Also called the Psychology of Selves, it is a nonjudgmental way to explore the various aspect of self.
Used for 25 years in psychotherapy, Voice Dialogue is now being used successfully in counseling, personal coaching, executive coaching, business consulting, and alcohol and drug counseling. It has been used in Cognova's Executive Leadership Challenge to help executives become more mindful or self-aware. Dr. Marie Loscavio, Cognova's founder, CEO, and clinical and consulting psychologist stated, "The results of self-awareness are extraordinary, and Voice Dialogue has become a valuable tool for increasing self-awareness in our work with leaders."
Cognova Principal Laura Hahn stated, "We are anxious to introduce Voice Dialogue to our business women's group. Although it will be just a taste of what can be learned and accomplished with this method of self-exploration, it will give the participants a valuable glimpse into how the various aspects of self affect their lives. Hopefully, they will get a sense of the peace that comes from greater self-understanding and acceptance." Added Dr. Stephens, "Any time we have a chance to share thought-provoking and growth-inducing experiences with others—especially with humor and a sense of adventure-- we are fortunate indeed!"
If you want to know more about Cognova Consulting Inc. and its work with leaders, please click here to visit our website. Please contact us if you would like to know more about the upcoming workshop. Our motto is "Coaching Great Minds". Our goal is to open leaders up to new possibilities that will transform how they think, feel, and act.
# # #