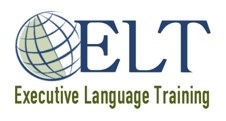 I saw that I needed more tools to enhance my language capabilities.
Lake Bluff, IL (PRWEB) March 08, 2011
Foreign-born citizens make up a large percentage of the highly skilled workforce -- 28 percent of the labor force with doctoral degrees is foreign-born, along with 17 percent of people with professional degrees and 16 percent of those with a master's degree, according to a 2009 report from the U.S. Census Bureau.
Many international speakers who, due to issues of second language development, are unable to convey the true level of their academic competence, according to case studies discussed at the 2008 American Speech-Language-Hearing Association National Convention. In a similar study, a group of nurses judged native English speaking physicians as possessing greater medical competence than colleagues with accented speech. The same is true of international executives in their job duty.
"We have seen a surge in requests for Accent Reduction programs," said Gina Gramatis, Director of Training & Development. "Our clients are highly trained and educated individuals who readily apply their knowledge and skills on the job, but are struggling with their English communication skills. Executive Language Training's Accent Reduction programs enable these professionals to clearly communicate so that they are more effective."
With an increasingly important role and presence in the American economy, executives with accented speech have found that enrolling in ELT's Accent Reduction training programs have helped them increase their comprehensibility and further their careers.
"I saw that I needed more tools to enhance my language capabilities," said Veronica Carrera, Relationship Manager in the Financial Department at Bloomberg and an Accent Reduction program participant. "(My trainer) helped me with more than just my accent," Carrera notes, adding that he helped her navigate cultural topics by suggesting books to read outside class. Her trainer also helped her enhance her presentation skills by helping her slow down when she presents. "Overall, we were a great match."
Executive Language Training instructors help clients target their problem areas and resolve communication issues. "This training helped me out recognize what my mistakes were," said Mike Guerrero, Field Manager for a Major Baseball League Team. "I learned ways (in which) I can speak to minimize my accent." Guerrero's trainer helped him practice sounds he struggled with, like /t/ and /d/, through specific readings and corrections. Now, Guerrero says he feels more confident in his ability to communicate with players. "It helps me present myself a lot better," Guerrero said. "There is not a misunderstanding of what I am trying to get across."
Executive Language Training partners with experienced specialists in the speech pathology field and in English as a Second Language (ESL) programs. Each program is customized, and Executive Language Training's four-step training method has brought many participants to successful outcomes. Trainers start by identifying the participant's problem areas with sounds and intonations, and then help them hear and learn American pronunciations. After that, the participant practices those difficult sounds with the correct pronunciation, and then ultimately learns to implement those sounds in their day-to-day speech. Trainers use a thorough Needs Assessment to obtain the participant's learning styles, needs, and goals. Accent Reduction classes are personalized around the participant's scheduling needs and learning targets.
About Executive Language Training LLC
Executive Language Training is an industry leader in providing customized English and foreign language training to professionals, managers, corporations, and government agencies nationally and internationally. All language programs can be taken by individuals or small groups, and the classes are taught by certified trainers. Each program, from Business English to Accent Reduction, is implemented to address the individual goals and learning style of every client. Over the years, ELT has provided language services to thousands of professionals in the US, Asia, Europe and the Americas. Visit http://www.eltlearn.com to learn more about our company. To learn more about our Accent Reduction programs, please visit http://www.eltlearn.com/accentreduction.htm.