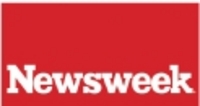 Drs. Gaman and Anderson are two of the most respected primary care physicians that I have ever worked with.
Dallas, TX (PRWEB) June 2, 2010
Texas is no stranger to quality healthcare. The state boasts some of the brightest and talented physicians in the country. To be named "Best Doctors in Texas" by a nationally recognized magazine is really an accomplishment. Drs. Mark Anderson and Walter Gaman of Executive Medicine of Texas, located in Southlake, Texas have both made the list. State Representative Vicki Truitt put it best, "Medicine is changing before our eyes. Texas has created an environment to attract the best and brightest medical minds to practice here. Doctors must think 'out of the box' to accommodate today's patients. Doctor Gaman and Executive Medicine of Texas are crafting the next generation of health care delivery."
Southlake is a vibrant suburb located between Dallas and Fort Worth and is known for its dedication to excellence in everything they do. John Terrell, the Mayor commented, "Southlake is the proud home of world class companies and organizations such as Executive Medicine of Texas. Since 2005, Dr. Anderson, Dr. Gaman, and their staff have worked to create a practice with a strong commitment to excellence and service to their patients, and I am pleased to see them recognized for their efforts."
Drs. Mark Anderson and Walter Gaman have dedicated their careers to providing patients with proactive preventative care. They provide thorough executive physicals, as well as tackle tough diagnostic cases. Patients travel from all over the globe to visit Executive Medicine of Texas and are thrilled to have medical care that is in stark contrast to the common physician practice. Joy Pike, Director of Executive Care commented, "When our patients see the doctor, they have his undivided attention. For example, a person coming in for an executive physical may be here several hours. The physicians leave no stone unturned and the patients really appreciate it. Many of the patients return for all their primary care needs."
The doctors have also authored a new book this year, Stay Young: 10 Proven Steps to Ultimate Health. "We are always thinking about how we can improve the lives of our patients and encourage them to take better care of themselves. Stay Young made it possible for us to provide them with a journal type resource that could take their health to a new level," Dr. Gaman explains.
These doctors are not just heroes to their patients; they have gained the respect of their peers. Dr. David Rothbart, a world-class neurosurgeon and Director of Spine Team Texas remarks "Drs. Gaman and Anderson are two of the most respected primary care physicians that I have ever worked with. This respect is shared by both their peers and their patients. It is borne from their deep commitment to clinical excellence combined with their compassionate style of healthcare that is delivered in a state of the art fashion."
Dr. Walter Gaman originally came from Canada, where he practiced medicine for many years. He is Board Certified in Family Practice in both the US and Canada, and a Fellow of the American Academy of Family Physicians. Some say he practices medicine like a chess game, always thinking about the big picture. Often people who have been to other physicians come to see him and finally get the answers they have been looking for. When asking Dr. Gaman about his style, he humbly replied, "It isn't that I am any smarter than other doctors, I just ask the right questions. Sometimes the answers are obvious and other times you have to dig a little deeper. The most important part of diagnosing and helping a patient isn't in what you say to them, instead it's about listening to what they say to you."
Dr. Mark Anderson is a home-grown Texan who also went to medical school in the Lone Star State. He is Board Certified in Family Practice and is referred to as a "straight shooter". Patients say that Dr. Anderson simply tells it like it is. "If I am the patient - don't beat around the bush. Tell me like it is and do it in plain English," Dr. Anderson states, "I want to make sure that my patients know what I mean. It's the old adage of: say what you mean and mean what you say."
Although these doctors have different bed-side manners, one thing is the same, they both focus on excellence.
To learn more about Executive Medicine of Texas, visit their website at http://www.emtexas.com or call (817) 552-4300 to schedule an appointment.
###